Types of Gifts
For additional information about planned giving, please contact Diana Veach at 323 857-6207 or dveach@lacma.org. All inquiries are confidential.
LACMA Federal Tax ID:
95-2264067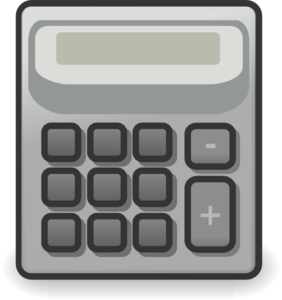 Bequests
One of the most popular and easiest ways to make a planned gift is to include LACMA in your will or living trust. Charitable bequests are fully deductible for estate tax purposes and allow you to make a future gift without affecting the assets available to you during your lifetime.
You may indicate that LACMA is to be the recipient of a specific amount, a percentage of your estate, or remainder amount after all your specific beneficiaries have received their assets. In addition to cash, you can give securities, real estate, art, and other forms of personal property. A bequest can be made for the general benefit of LACMA or for the benefit of a particular area or program of interest.
If you have already drafted a will, your attorney may add LACMA as a beneficiary through a simple amendment called a codicil. Similarly, a gift provision for LACMA may be added to a revocable living trust.
Sample Language:
Unrestricted Bequest
An unrestricted bequest allows LACMA to use your gift when received wherever the need is greatest.
"I give (the sum of ___ dollars), (all or ____ percent of the residue of my estate), to Museum Associates, dba Los Angeles County Museum of Art, 5905 Wilshire Boulevard, Los Angeles, CA, 90036, for its general purposes."
Restricted Bequest
You may wish to designate your bequest for a particular area or program of special interest.
"I give (the sum of ___ dollars), (all or ____ percent of the residue of my estate), to Museum Associates, dba Los Angeles County Museum of Art, 5905 Wilshire Boulevard, Los Angeles, CA, 90036, in support of (your choice of program). At any time, if in the judgment of the Trustees of the Los Angeles County Museum of Art, the designated use of this bequest is no longer practicable or appropriate, then the Trustees shall use the bequest to further the general purposes of the museum, giving consideration where possible to my special interest as described above."
LACMA's federal tax id is: 95-2264067.
Charitable Gift Annuities
A charitable gift annuity can be an excellent way to support LACMA while ensuring your own financial future or that of a loved one. In exchange for your irrevocable gift of cash or securities, the museum will provide you and/or another beneficiary with guaranteed fixed income for life with a portion of the income tax-free. Charitable gift annuities are popular since the payout rates exceed most traditional investment vehicles and offer a charitable deduction for tax purposes.
The rate that determines your annuity payment depends upon your age (and/or the age of your other beneficiary) at the time of your gift. Try our online Gift Calculator to explore your options.
NEW Gift Annuity Rates as of July 1, 2018!

Younger than 65? A deferred payment gift annuity can be a great retirement-planning tool, with payments starting at a future date of your choice. By postponing income payments—until retirement, for example—the annuity payout increases as does the income tax charitable deduction. The minimum age requirement for establishing deferred gift annuity is 50.

Charitable Remainder Trusts
A charitable remainder trust is a type of charitable trust that can provide fixed or variable income to you and/or other beneficiaries for life or a specified period of time and thereafter distributes the remaining assets to LACMA.
Charitable remainder trusts give you the flexibility to design a trust to meet your individual goals: You can select the beneficiaries, the trustees, the distribution rate, and the type of trust.
A Charitable Remainder Unitrust pays an annual distribution which is variable and is based on the value of the principal, re-valued annually. With a Charitable Remainder Annuity Trust, the annual distribution is fixed and is based upon the value of the principal at the time of the gift. Since each trust is individually tailored, there is more flexibility in the type of property that can be donated including real estate. Try our online Gift Calculator to explore your options.

Charitable IRA Rollover
This popular and creative giving method has been reinstated and extended.
The Charitable IRA Rollover allows friends of LACMA age 70 ½ or older to make current gifts up to $100,000 directly from their IRAs to LACMA without having to recognize the income for federal tax purposes. While there is no charitable deduction, the transfer may be counted toward your minimum required distribution.
The new extension provides a unique window of opportunity to give now and in the future from your IRA assets. LACMA has inspired visitors of all ages for the past 50 years, and your support will help us continue to do good work as we look toward our next 50.
If you would like to make a qualifying 2017 transfer, contact your IRA administrator and instruct them to transfer funds directly to Los Angeles County Museum of Art, 5905 Wilshire Blvd., Los Angeles, CA 90036. Funds must be received by December 31, 2017. IRA Rollover Information Form

Retirement Plans
IRAs and retirement plans such as a 401(k) can be great assets to leave to LACMA.
A qualified retirement plan is an effective way to save for retirement, but not to pass assets on to your heirs. If left to an individual other than a spouse, such tax-deferred retirement plan assets as an IRA or 401(k) can be subject to multiple layers of taxation.
An option you may wish to consider is to name LACMA as the beneficiary or contingent beneficiary of all or a specified percentage of your retirement plan and leave other, less-taxed assets to your heirs.
Naming the museum as a beneficiary of your retirement plan is easy. Simply contact your retirement plan administrator to obtain the appropriate beneficiary forms.

Life Insurance
Life insurance may offer an attractive way to make a major gift to LACMA.
If you have a current policy, you may want to name LACMA as a beneficiary or contingent beneficiary. Any benefit LACMA receives from your insurance will be excluded from your taxable estate.
By taking the extra step of naming LACMA the irrevocable beneficiary and owner of your life insurance policy, you can obtain an immediate income tax charitable deduction equivalent to either the policy's cash surrender value or replacement value. If additional premiums are due, you can deduct those payments as charitable contributions each year.

Real Estate
Gifts of real estate may include a house, condominium, vacation home, apartment building, commercial building, farm, or land.
Real estate can be contributed now as an outright gift or later as a testamentary gift. It is also an attractive asset when used to fund a charitable remainder trust to provide income to you or others.
With retained life estate arrangement, you may contribute your personal residence now but continue to reside there for the remainder of your lifetime. This gift enables you to continue to enjoy your home without diminishing your standard of living, and obtain an immediate charitable deduction for income tax purposes.

Charitable Lead Trust
A Charitable Lead Trust enables you to pass assets on to your heirs with significantly reduced gift or estate taxes.
A Charitable Lead Trust is an arrangement in which assets are transferred to a trust that pays an annual amount to LACMA for a set number of years, with the assets in the trust ultimately passing on to another beneficiary, such as your children. Primarily created by those in higher estate tax brackets, the trust can pass its assets on to younger generations with significantly reduced gift or estate taxes.

Gifts of Art
In addition to outright gifts, the museum welcomes bequests and promised gifts of works of art. We ask that gifts be made in the areas in which we collect and that you notify LACMA of your intentions beforehand so that we may review and advise you as to whether your work is best suited for LACMA.
You may also choose to make a gift of a fractional interest in a work of art during your lifetime, which will allow for a current charitable gift deduction for the value of the percentage that is given to LACMA. Your remaining interest in the work of art would be promised to LACMA and would be given during your lifetime or later through your will or trust.