American Art Council
American Art Council
The American Art Council fosters the appreciation and understanding of the art of our nation through a series of curator-led events. Privileges include educational and informative conversations at LACMA, in galleries and private homes, and at other museums; intellectually stimulating lectures by noted critics, curators, and art historians; day trips to view private collections; exceptional culturally focused travel programs, national and international; and exclusive curatorial tours of Southern California museum exhibitions.
---
More info: 323 857-6558 | americanartcouncil@lacma.org
| | |
| --- | --- |
| Membership* | $1,000 ($826 is tax deductible)                         |
---
 *A Friend-level museum membership or above is required to join an art council.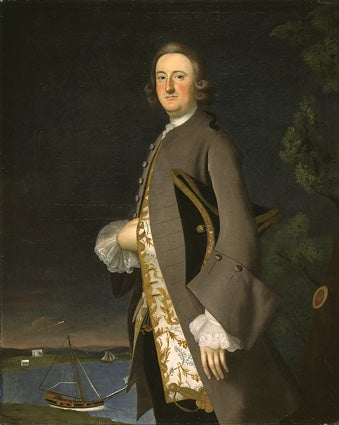 Joseph B. Blackburn, Portrait of Captain John Pigott, c. 1700-63, purchased with funds provided by the
American Art Council in honor of the museum's twenty-fifth anniversary.