Pintado en México, 1700-1790: Pinxit Mexici
19 de noviembre, 2017–18 de marzo, 2018
EN | ES
Pintado en México, 1700-1790: Pinxit Mexici es una exposición dedicada a un periodo en la historia de la pintura mexicana especialmente vibrante, marcado por importantes cambios estilísticos y la invención de nuevas y fascinantes iconografías. Al reunir más de un centenar de obras, muchas de ellas inéditas o restauradas para la exposición, este proyecto ofrece una perspectiva más amplia de las conexiones de la pintura novohispana con las tendencias artísticas transatlánticas durante el siglo XVIII. La exposición se organiza en siete núcleos temáticos titulados: "grandes maestros", "maestros del arte de narrar y expresar", "la nobleza de la pintura y la academia", "pinturas de la tierra", "el discurso del retrato", "el mundo de la alegoría" e "imaginando lo sagrado", mismos que exploran el ingenio de los pintores y los variados contextos en los que desarrollaron sus obras. La muestra representa la primera revalorización en profundidad de la pintura novohispana del siglo XVIII, y estará acompañada por una publicación enteramente ilustrada a color, escrita por reconocidos especialistas en el campo. Organizada conjuntamente con Fomento Cultural Banamex, A.C., Ciudad de México, la exposición se presentará posteriormente en el Metropolitan Museum of Art, Nueva York.
This exhibition was co-organized by the Los Angeles County Museum of Art and Fomento Cultural Banamex, A.C. 
Major support is provided by the Carl & Marilynn Thoma Art Foundation. The project is also supported in part by an award from the National Endowment for the Arts, and by the Bryce R. Bannatyne Jr. and Elaine Veyna de Bannatyne Living Trust. 


The organizers are grateful for the special collaboration of Citibanamex and Fundación Diez Morodo, A.C.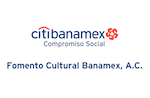 Painted in Mexico, 1700-1790: Pinxit Mexici is part of Pacific Standard Time: LA/LA, a far-reaching and ambitious exploration of Latin American and Latino art in dialogue with Los Angeles, taking place from September 2017 through January 2018. 

All exhibitions at LACMA are underwritten by the LACMA Exhibition Fund. Major annual support is provided by Kitzia and Richard Goodman, with generous annual funding from Jerry and Kathleen Grundhofer, Lauren Beck and Kimberly Steward, the Judy and Bernard Briskin Family Foundation, Louise and Brad Edgerton, Edgerton Foundation, Emily and Teddy Greenspan, Marilyn B. and Calvin B. Gross, David Schwartz Foundation, Inc., and Lenore and Richard Wayne. 
Image: Juan Patricio Morlete Ruiz, Mexico, 1713–1772, Portrait of Doña Tomasa Durán López de Cárdenas (Retrato de Doña Tomasa Durán López de Cárdenas), c. 1762, Galería Coloniart. Collection of Felipe Siegel, Anna and Andrés Siegel, Mexico City, photo © Rafael Doniz
February 19, 2018
A fascinating work in Painted in Mexico, 1700–1790: Pinxit Mexici is a folding screen (or biombo) depicting a fête galante (theme of the celebration of love)…
Video