Submit Your Selfie
In the Art of the Americas building, 3rd floor, Faces of America: LACMA Collects features a history of the United States through a series of portraits. The exhibition includes a digital display of selfies by LACMA staff and visitors. Be part of the exhibition by submitting your selfie. Email your photo to faces@lacma.org, or submit via the dropbox below.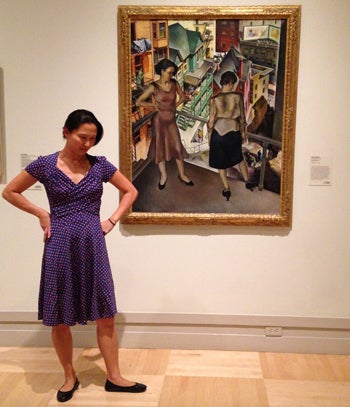 Send your selfie to faces@lacma.org
-or-
Upload via Flickr here.
By submitting a photo to LACMA, you warrant that you are an adult at least 18 years of age and you grant LACMA a non-exclusive, world-wide, royalty free, perpetual license to display the image on digital screens in LACMA's exhibition galleries and, at LACMA's discretion, to post and share the image on LACMA's websites and through social media. LACMA reserves the right to select the portraits that will be displayed. LACMA reserves the right to crop any submitted image. View our privacy policy.