James Turrell Ticketing Information
Ticketing Information—James Turrell: A Retrospective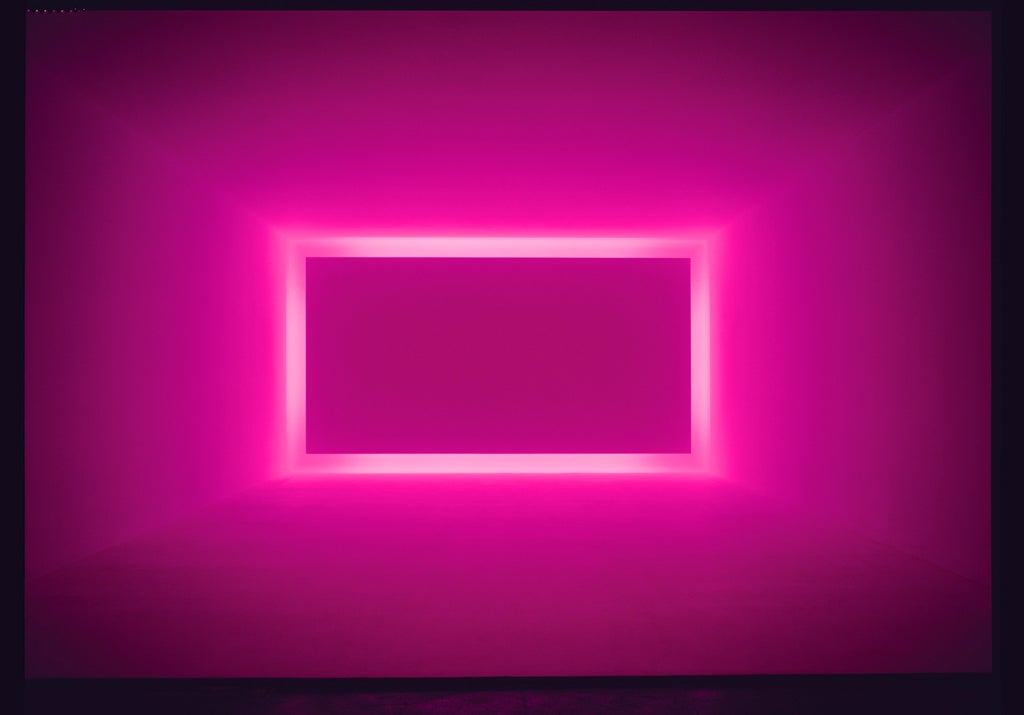 James Turrell: A Retrospective explores nearly fifty years in the career of James Turrell (b. 1943, Los Angeles), a key artist in the Southern California Light and Space movement of the 1960s and 70s. Find out more.
Due to the nature of the artworks, this exhibition has extremely limited capacity. Many pieces require solitude and time for the eyes to fully perceive the work. Tickets for this exhibition will require timed entry.
Tickets
$25 general public; $20 groups of 10+; free for members and children under 18
*Includes access to all other galleries, excluding James Turrell's Perceptual Cell and Dark Matters.

---
On view concurrently with James Turrell: A Retrospective are two immersive Turrell artworks called Light Reignfall from the artist's Perceptual Cell series, and Dark Matters from his series titled Dark Spaces.
In Perceptual Cell, a single viewer lies down in a spherical chamber to experience what Turrell calls "behind-the-eyes" seeing. In Dark Matters, visitors experience complete blackness for a few minutes, and then begin to see a faint glow that appears from a low-wattage incandescent bulb.
Each of these installations is included in a single ticket (which also includes access to the entire Turrell retrospective). Tickets must be purchased in advance, and are currently sold out through the end of the show. You must be 18 or older and sign a waiver. Learn more.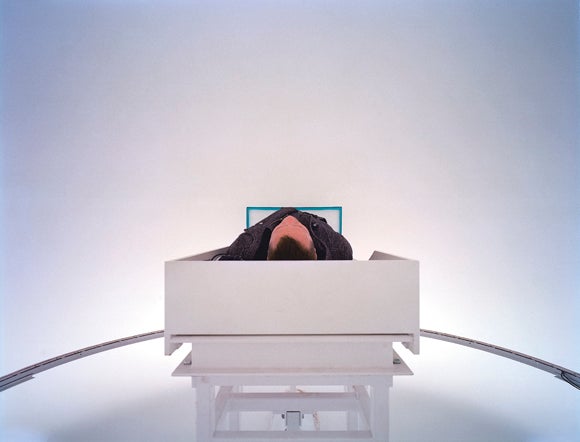 Tickets
$45 general public; $15 members; children under 17 not permitted.
*Includes access to James Turrell: A Retrospective, as well as all other galleries.

---
James Turrell: A Retrospective: As a member, you see this exhibition for free—We strongly recommend that you make your reservations early.
Perceptual Cell & Dark Matters: Members enjoy discounted tickets of $15 each.

Additional Benefits for Higher Levels
Friend-level members and above will be invited to an opening party for this exhibition.
Supporter-level members will also receive the exhibition catalogue.
Learn more about membership levels and how to upgrade, or contact 323 857-6151.

---
TICKETING FAQS | MEMBER TICKETING FAQS

First Image: Image: James Turrell, Raemar Pink White, 1969, Shallow Space, Dimensions variable, Collection of Art & Research, Las Vegas, Installation view at Griffin Contemporary, Santa Monica, CA, 2004, © James Turrell, Photo by Robert Wedemeyer, courtesy Kayne Griffin Corcoran, Los Angeles.
Second Image: Bindu Shards, 2010, Gaswork, Interior view, Kulturforum Järna, Sweden, 2011, © James Turrell, Photo © Florian Holzherr.