LACMA9: Nicole Miller
LACMA9 Art + Film Lab—Nicole Miller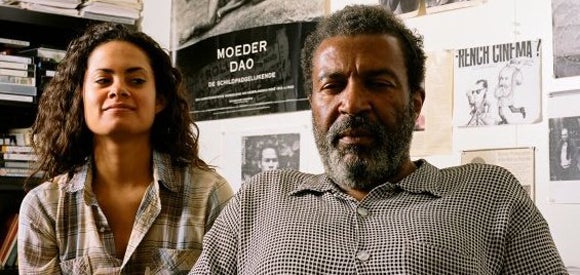 Using oral histories gathered at the LACMA9 Art + Film Lab as a departure point, installation artist Nicole Miller will be following up with select Redland residents to create new video works. These collaborative works will be exhibited at LACMA on Redlands' Community Day, Sunday, October 13, 2013.
Miller is interested in mining "stories that residents feel deserve to be told" about their lives and communities. "I believe that the stories individuals choose to present are a great signifier of the values of a community."
Miller's works explore subjectivity and self-representation as tools wielded for the possible reconstitution of lost histories, dead fantasies, or even broken physical bodies.
Image: Artist Nicole Miller with filmmaker Billy Woodberry