Art of the Middle East Contemporary (AMEC)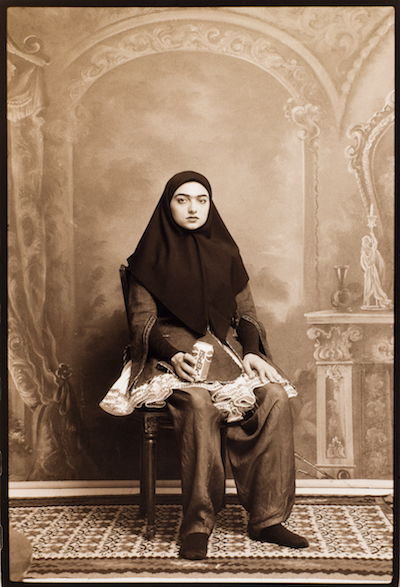 Art of the Middle East CONTEMPORARY supports the Art of the Middle East department at LACMA. At present, LACMA is the only major American museum that actively collects and exhibits contemporary art of the Middle East. The department has recently established a first-rate contemporary art collection, which continues to grow in size and scope thanks to acquisitions support from Art of the Middle East: CONTEMPORARY (AMEC) dues.
AMEC members receive special benefits including invitations to stimulating lectures and panel discussions, curator-led tours of special exhibitions, and council travel opportunities. Programs offered for members incorporate the full range of the department's collecting areas, from ancient times through the present day.
AMEC is led by Linda Komaroff, curator of Islamic Art and department head, Art of the Middle East.
Want a deeper connection? Consider joining an Acquisitions Group. 
Image: Shadi Ghadirian, Untitled from the Qajar Series, 1998, Los Angeles County Museum of Art, purchased with funds provided by the Art of the Middle East Acquisition Fund, Art of the Middle East Deaccession Fund, the Ralph M. Parsons Fund, the Joan Palevsky Bequest by exchange, and Catherine Benkaim, with additional funds provided by Angella and David Nazarian