Prints and Drawings Council (PDC)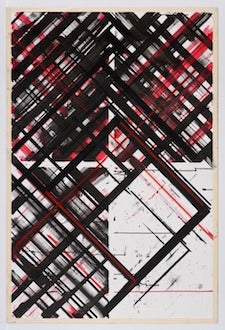 Established in 1965, the Prints and Drawings Council (PDC) supports the Prints and Drawings department at LACMA. In addition to raising funds for acquisitions for the museum's permanent collection, the PDC encourages collecting, scholarship, and appreciation in the field of original works of art on paper, which comprise a significant portion of the museum's holdings.
LACMA's prints and drawings collection comprises about 30,000 works from Western Europe and America, ranging from some of the earliest examples of printing in the 15th century to contemporary graphics, with a special emphasis on Southern California artworks since 1960. Highlights include works by Dürer, Rembrandt, and Goya; Delacroix, Manet, and Toulouse-Lautrec; Matisse and Picasso; as well as the Americans John Marin, John Sloan, and Edward Hopper.
The PDC offers many opportunities for members to learn more about a historical range of prints and drawings, from the connoisseurship of Old Master prints to Modern and Contemporary works on paper by well-known artists. Programs include curatorial lectures, visits to print workshops, auction houses, and private collections, in addition to curator-led walkthroughs of special exhibitions.
PDC is led by Britt Salvesen, curator and department head, and the curators of the Prints and Drawings department.
Want a deeper connection? Consider joining an Acquisitions Group. 
Image: Untitled, Edward Moses, 1975–1977, Los Angeles County Museum of Art,promised gift of the artist