Art Swipe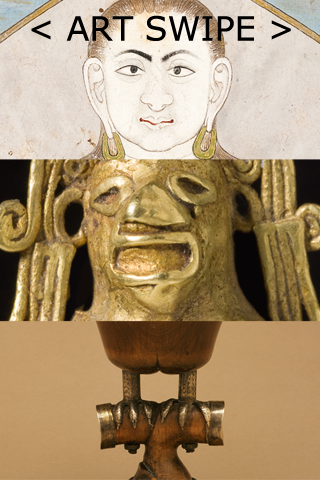 This free app for iPad and iPhone is part of our Artists Respond series, inviting contemporary artists to create digital media projects inspired by exhibitions and works on view at LACMA.
The app, conceived by Jody Zellen, was developed to coincide with the exhibition In Wonderland: The Surrealist Adventures of Women Artists in Mexico and the United States. Inspired by the "exquisite corpse" parlor game popular amongst early 20th century surrealist artists, the app allows users to create their own collages, using images from LACMA's collection and photographs from the camera roll .
Programmed by Oleksandr Grygorash. Downloading the app requires a wifi connection. A free wifi network is available on the LACMA campus.