On-Site: Neighborhood Partnerships with the Los Angeles County Museum of Art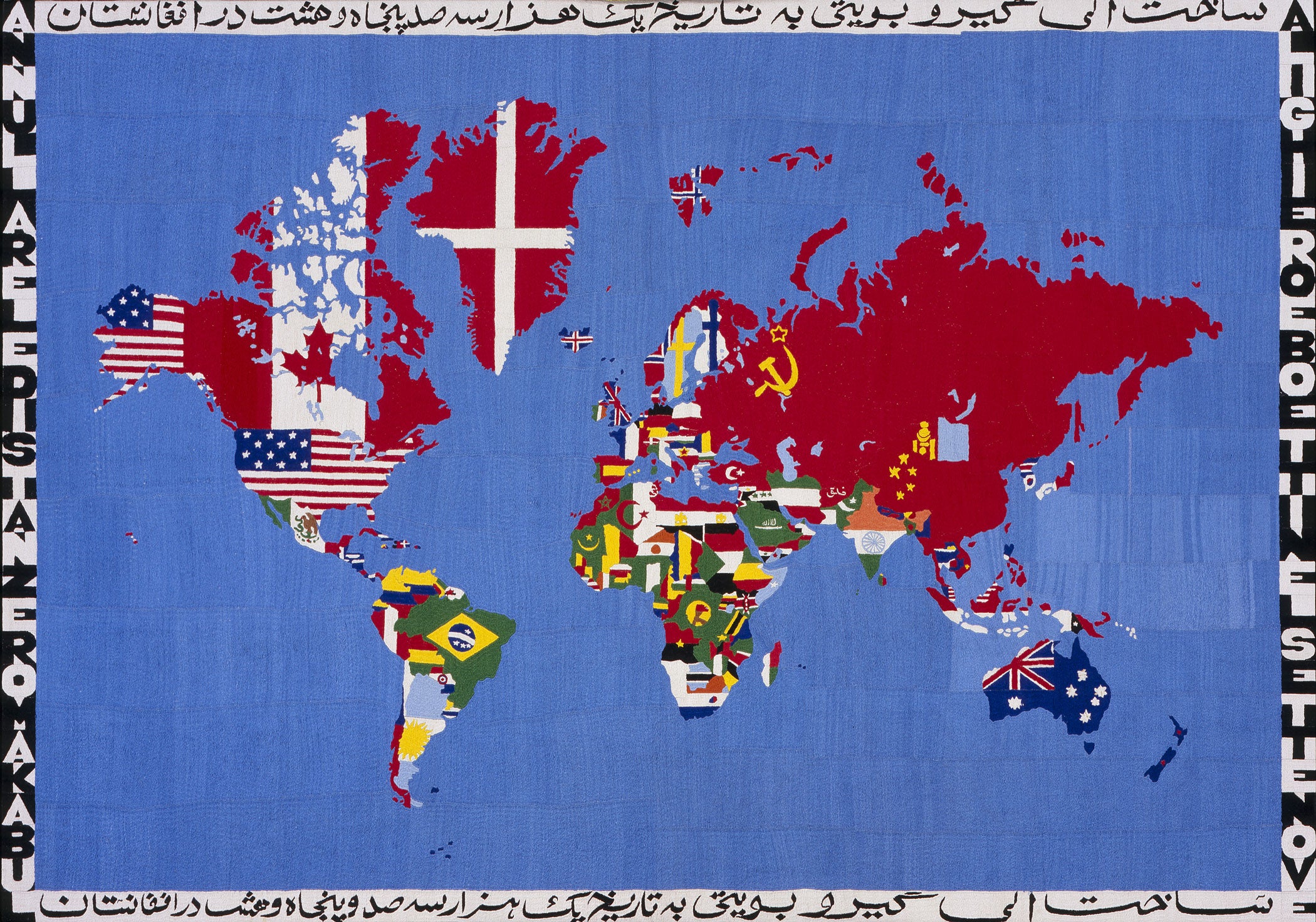 The Los Angeles County Museum of Art (LACMA) is creating ways to make its programs and collection accessible to the communities of Los Angeles County with the goal of broadening participation in cultural experiences. By building on existing partnerships, establishing new relationships, and seeking community input, LACMA will endeavor to create educational and shared experiences that resonate with community members. Partnerships and programs with North Hollywood, East Los Angeles, and Compton will begin in summer 2016.
This project is supported by a grant from The James Irvine Foundation.
Image: Alighiero Boetti, Mappa, 1979, Los Angeles County Museum of Art, purchased with funds provided by The Broad Contemporary Art Museum Foundation in honor of the museum's 40th anniversary, © Artists Rights Society (ARS)/SIAE, Rome, photo © Museum Associates/LACMA
North Hollywood
LACMA began its partnership with North Hollywood in August 2016 with Summer Nights, free art workshops for the community at the NoHo Plaza in the Arts District. Programming expanded to include workshops at the North Hollywood Amelia Earhart Regional Library and the Valley Plaza Branch Library, and in January 2017, LACMA will program workshops on buddhism and south and southeast Asian art and culture at the Wat Thai temple.
East Los Angeles College
The Vincent Price Art Museum (VPAM) is located at East Los Angeles College in Monterey Park. LACMA's partnership with VPAM will launch on January 24, 2017, with an exhibition on Chinese ceramics from LACMA's collection, along with programs including monthly Saturday workshops and tours for families; free ceramic workshops using the college's kilns; monthly Thursday night programs in partnership with student clubs; a lecture on Chinese ceramics given by LACMA's Florence & Harry Sloan Curator of Chinese Art Stephen Little; a discussion on the influence of Chinese art on Mexican blue and white talavera (ceramics); and film screenings.
LACMA will also host art workshops at the East Los Angeles County Library, the Monterey Park Bruggemeyer Library, and a venue, yet to be determined, in Montebello.
Compton
On February 18, 2017, LACMA will be in Compton, celebrating the one-year anniversary of programming art workshops for students at Lueders Park. The event will launch LACMA's new partnership with the Dollarhide Community Center and the East Rancho Dominguez Community Center to provide programs and workshops for adults and seniors.
We will be partnering with local community and social service organizations to offer art workshops and create collaborative artist-led projects.