Mah xitecpana motlahpalolis
 In LACMA quipia yankuik tlahpalolmachiotl. In tachtohui yolchikahualis ihuan tlakualyelis  totetlahpalotinimeh, tekitinimeh ihuan tepalehuimeh.
Ipan tlanankilia  yankuik tlamachihualis in hueyi altepetl ihuan altepetontli  Los  Ángeles ihuan yankuik monekia  ika tentlakentli ipan altepetontli Los Ángeles, mopehuauh 18 chikome metstli in 2021, tikipatla  oksekintin  tlahpalolmachiotl.
Tlachihualis oksekintin  yolchikahuamachiotl ihuan tlakualyelis  ye in achtohui  pan techmaka se kualkali in tekitinimeh ihuan paxalotinimeh  nochtin xiuhmeh, noihki senyelimeh tlen kipiah piltsitsin  ahmo mohuelis  kitlaliah in pahtli. Inin tlamachiotl mochihua pan tepalehuia ahmo timokokoltia ika COVID-19. Xikpohua nochtin nahuatilis achto motlahpalolis.
Techchiaskeh tiknekih timihtos  kuali ahxihualo oksepa ika yankuik kali in amantekayotl in axkantika ihuan miek mahuisotl  tlaixpantilis.
Techchiaskeh tiyolpahpaki ipan motlahpalolis.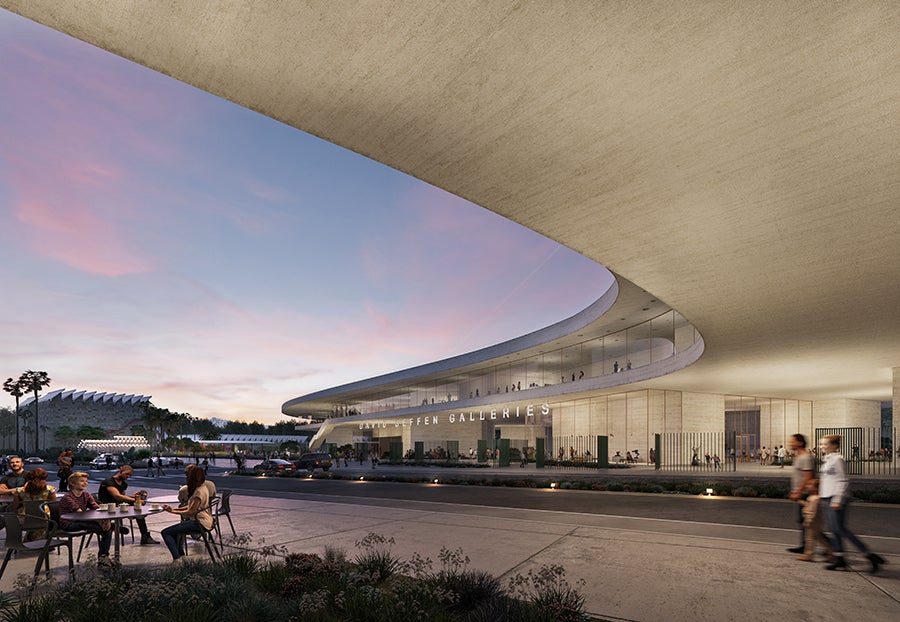 Ipan yankuik kalchiuhkatl
In Nauhkalpan  in achtohui kipiaya in kalpoltin ika tekpanamatekiyotl  yetok  tlatsakua achto mopehua in yankuik kali mochihua  itech tekpanamatekitl, kalpultin David Gaffen. Inin mokalapoa ipan 2024.
In tlaixpantilis in BCAM ihuan kalpuli Resnick  kipia se olin tlaixpantilis in tekpanamatekitl mokahua nochipa ipan tlayekpialoyan.
Mah xitlaixmati in tlen mokuepa LACMA ihuan tlanahuatichihualistli.
---
Tlanotsali ipan nochtin tetlahpalolnimeh:
In tlamachiotl ihuan tekpanalistli in yochikahualis ihuan tlakualyelis in LACMA  mochihualis ka nanmehuatsitsin  -totetlahpalolis-, in tekitinimeh  ihuan tepalehuimeh.
In nochin yeyantli kanin onka tlakameh, huelis tikokolilia COVID-19. In COVID-19 in kokoskayotl  huelis mochihua hueyi kokolistli ihuan mikilistli. In tlasenyotl kanin palehuiskeh ye ahmo kokolistli, in huehue tlakameh ihuan oksente ka kokotok huelis kokoliskui.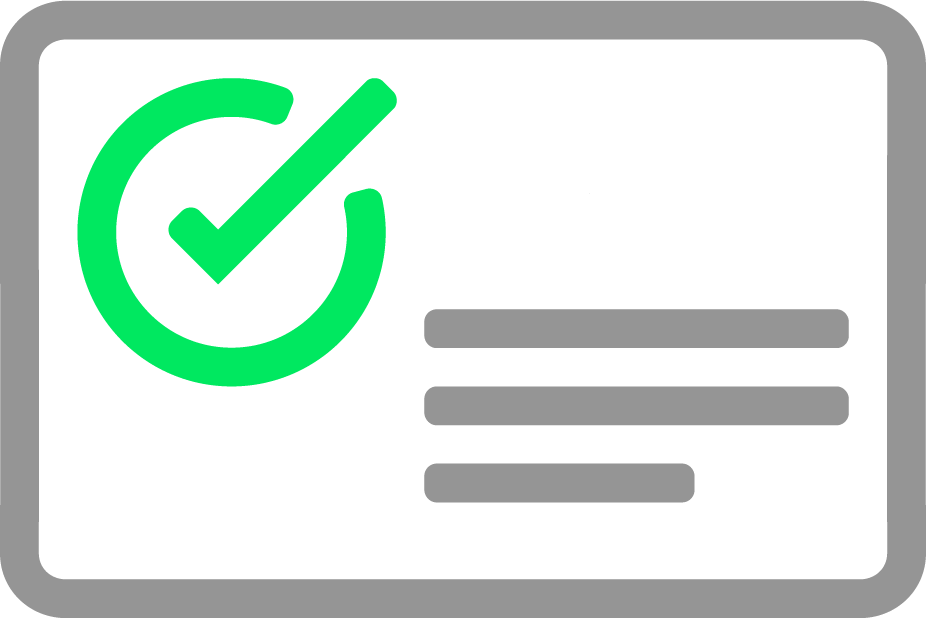 Patiyotl tlanotsali: Axkan moneki se amaneltilistli tepahtilistli.
In nahuatilistli  in tepahtilistli ipan hueyi altepetl Los Ángeles, ihkuak lunestika 8 in mahtlakse metstli in 2021, nochtin tlakameh tlen ye kipiah 12 xihuitl  kipiah kalakiloni ipan  tetlahpalolis LACMA   tlahuikilia se  amaneltilis in tepahtilistli  huikpa  COVID-19. In tlakameh tepahpopolhuili noso tlateoyotl huelis tlaixpantilis se amaneltilis COVID-19 ika  tlanankili  ahkuali in achto 72 kahuitl  achto motlahpalolis.  Noihki in tlahpalotinimeh tlen ye kipiah 18 xihuitl  tlaixpanhuika se amanelxayakatl ika  nelixkopinali.
In amaneltilis tepahtilistli  kipia in okse:
Nelamatl in tepahtilistli mochihua ipan CDC

Ixkopinali  in nelamatl in tepahtilistli (ixpan ihuan tlakuetlapan), ipan tepoztlakuiloni  noso ipan amatl.

Amatepahpalehuilis  tlachihuali ipan  tepahtiani ika huelitsin

Tlasemmachiotl in tepahtilistli huikpa COVID-19 mochihua pampa tepahpalehuani, in tlayekannahuatilis noso tepahnamakoyan.
In amanelxayakatl ika nelixkopinali  kihtosneki se amatl ixnelkayotl tlen  huelis:
Huelitsin ipan teposkalmimiloni

In amanelxayakatl ochihua ipan  teyakanalistli

In amanelxayakatl in tlamachtili noso tekitl

In teamanehnemihkini
In tlakameh ika tepahpopolhuili noso tlateoyotl huelis tlaixpantilis se amaneltilis COVID-19 ika  tlanankili  ahkuali in achto 72 kahuitl  achto motlahpalolis. In amaneltilis COVID-19 tlapieli se amatl, teposmekaloni nosso itlahkuiloloni inon tlachihuani, kihtoa yektli nankili PCR itech COVID-19 okichiuhkeh 72 horapan achto kalakipan. Kimpias kenin itokayotia, tlein okikchiuh ihuan keman okinchiuhtok.
In paxalotinimeh ahmo kimpia se tepahtilistli nosso se tlayehyeko itech COVID-19 ika inakiltsin kuali tla mah kuali axihualo nikan tlayekpialoyan, yuhki nochtin tlayektili yehika totekiuh huehkamekaloni.
Ximokahua ipan mochan intla tikpia kokolistli noso tipehua timomatikokolilia COVID-19
Makahmo xihuala LACMA intla tesenyahualoa momatilia kokolistli COVID-19 tla kihtoa in tekpankali tepahtilistli altepetontli Los Angeles. Tla timomati ika: tiyakatsonpilihui, san yolik  ihiyo, totonki nosso misauhki.
Makahmo xihuala LACMA intla tlamilli 10 tonaltin tehua nosso ahkin mosenchanehkahuan okimnehnemikeh ahtentlakenti (ika nechka itla 15 imanon nosso seki tenamiki in ahmo tentlakenti ika nakayopilihui), ika ahkin kipia COVID-19 nosso kimomati ika COVID-19 itech 10 tonaltin achtopan hualahkeh LACMA, niman tehuatsin nosso ahkin mosenchanehkahuan ahmo hueli kinkisatitiuh ompoali tonalpan.
---
Kenin tlatekpana motlahpalolis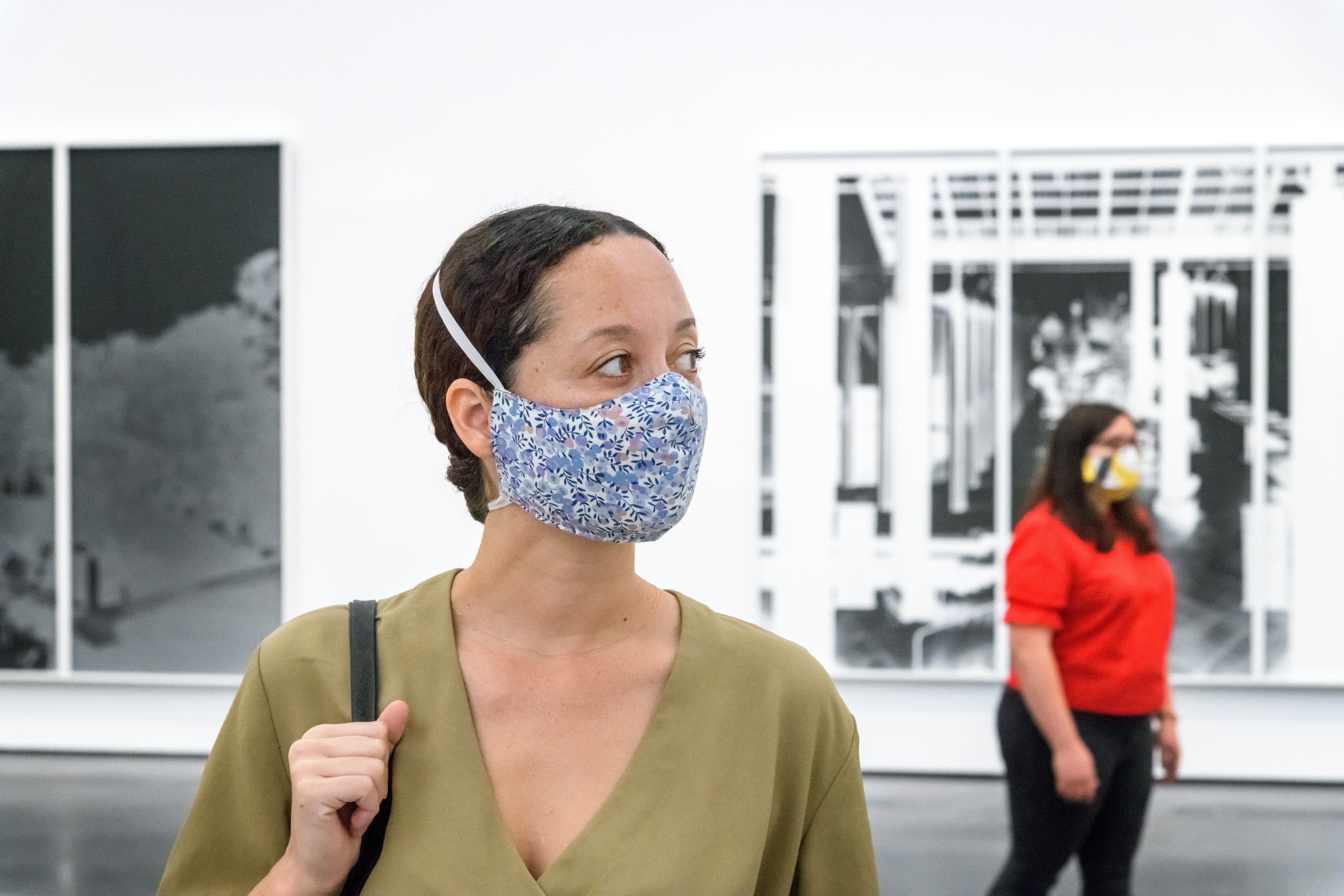 Achtohui moneki kalakiloni tech nochtin paxalotinimeh, noihki semaiknihuan
Nochtin paxalotinimeh,  ihuan noihki semaiknihuan LACMA, achtohui tlanamaka noso tlapixtili in kalakiloni ika kahuitl, huelis ipan matlalnepantla noso mekanotsaloni kalakiloyan LACMA, 323 857-6010, nochtin tonaltin, in 10 a.m on 5 p.m
Ahmo onka kalakiloni itech tlanamaka ipan tlayekpialoyan
In kalakiloni kisa tlami miercoles sehse metstli itech semaiknihuan LACMA ihuan tlami jueves sehse metstli ipan nochtin tlakameh.  Timoihkuiloli ihuan tlaihtili tlanotsali.
---
Tlen moneki  itech tetlahpalolis
Moneki in paxalotinimeh tlachihuanahuatilis in okse:
Achtohui moneki kalakilonimeh
Nochtin paxalotinimeh, noihki  semaiknihuan in LACMA,  achtohui  kipiah in kalakiloni ika imanin, tlaihtlani ipan mekanotsaloni in kalakiloyan LACMA,  323 857-6010,  nochin tonaltin, ye 10 a.m  on 5 p.m.  Ahmo tlanamaka kalakiloni ipan tlayekpialoyan. Xiktemo okachi tlanotsali.
Tlanahuatil tlayekpakpanalistli
Nochtin paxalotinimeh kimchihuaskeh tlayekpakpanalistli ihuan mokihta totonki innakayouh achto kalakikan. 
Motechmoneki tentlakenti ihtik tlayekpialoyan
Nochtin paxalotinimeh motentlakentiskeh ipan yeyanihtik, sehuiloyan, axixikalko ihuan itlanamakoyan LACMA. Ahmo mohueli kimpia kechtlakentli, ihuan ahmo tentlakentli ahmo mokemitis mochin xayak. Inintin mochintin paxalotinimeh kimpia okachi ome xihuitl ihuan mochtin tlakameh ihuan tepalehuinimeh.
Ahmo motechmoneki tentlakenti ihtik tlayekpialoyan
Maski ahmo tlanahuatiltiuh, motechmoneki paxalotinimeh  tentlakentichiuhtok ihtik tlayekpialoyan.
Mah ximomateki ihuan chipahuamateki yehyekopan.
Tlatika in chipahuamateki in nochi yeyantli onka ihuan ximomateki yehyekopan.
Ahmo motechmoneki texehxeloa
Maski ahmo tlanahuatiltiuh, motechmoneki paxalotinimeh ahmo nehnemih nechka ipan ihtik tlayekpialoyan. Ipan tlapechtli onka machiotl techpohuas kenin techpiyaskeh. 
Tlanahuatili ipan nehnemihkeh
Maski ahmo tlanehuilistli, mah moneki in paxlotinimeh tlaistiuh ipan machionehnemi kitlalia nochtin tlayekpialoyan.
---
Tlanahualtil kualtitok tepaktilistli ihuan tepiyalistli
In tlanahualtil kualtitok tepaktilistli ihuan tepiyalistli axkantika itech LACMA senka mahuistik ipampa techmaka tlapalehuili mochintin in tekitinimeh ihuan paxalotinimeh, nohkia senyelismeh ika konemeh ayahmo huelis tepahmina.
Hueiyak tekalakipan, auh tekpanalistli
Axkantika in tlayekpialoyan tekitih ika okachi chikahuak, auh tekpanalistli, ihuan tekexkichtili huelis kalaki sehse moxehxeloa tekpanakalakili hueiyak.
Kalakili ahmo techpa
Mochihualis teposmatemohuali itech kalakiloni. Tlaixpantilis moachiotl QR ipan moteposhuehkaloni noso in amatl
Achi kuali chipahuanatili
Achi kuali in chipahualistli ipan tlaixpana ihuan axixikali achi miekpa.
Yankuik chipahuayehyekaloni.
Motlalia teposyehyekaloni achi kuali tlen chipahuayehyekatl miekpa ika matlal.
Onka  chipahuamailoyan
In chipahuamailoyan onka in miek ipan nochi yeyantli.  Noihki tla xomomateki  yekyekopan.
Yankuik tlanahuatili ihtik kalpultin
Ahmo mohuelis tlahkuilolis ihtik kalpultin. Tihuelis tikihtas in tlapoalistli ika moteposhuehkaloni. Xiktemo in machiotl QR ihkuak mokalaki. Ahmo momaka amanotsali u okse tlamantli.
Moneki huehkatlaxtlahuili
Nochin tlaxtlahuilis nikan ahmo mohuelis temachilia. Moneki se tlatominloni crédito noso débito ipan seme tlakohuali in tlanamakoyan noso tlakualoyan. Ahmo momaka amatl.
Ahmo mohuelis hueyi kimili
Ahmo mohuelis ihtik hueyik kimili okachi in  11" x 14". Inin imanin ahmo onka tlapixkentli.
---
Tlakualoyan, tlanamakoyan ihuan tlatekpana
In tlakualchihualoyan mokuepa LACMA
C+ M Grab & Go, ika tekpanatlakuali  in kafen, apahtli, tlatsopelik, hamburguesas ihuan tlakualkasotik, momostla  huelis mah tipanokan san miercolestika ahmo.
Mah xikalaki ipan yeyantli tlakualoyan ihuan titlaixmatih nochin.
Ray´s,  hueyi tlakualoyan in mila huikpa in ahkopechtli  tihuelis titlacuas ihtik noso kiahuak in tlakualoyan, in kalakipan nochtin tonali san miercolestika ahmo. Tla xilkuania motlahpalolis.
Mah xikalaki ipan yeyantli tlakualoyan ihuan titlaixmatih nochin ihuan noihki tekpanatlakuali
Tlen moneki se  tlatominloni crédito noso débito ipan nochin tlachihualis.
In tlanamakoyan LACMA tlakalapoatok.
In tlanamakoyan LACMA ipan kalpul Resnick tlakalapoatok  maski san achitsin tlakameh, ihuan  kuali huehkapa. Noihki moneki se tlatominloni crédito noso débito pan nochin mokohkohua.
In tlatekpanatl yetok ahmo  mochihua axkan
Yetok tlachihualistli (nehnemilis, tlanonotsali, tlamekaixkopinali, sentlatsotsonali, amantekatlamachtili huan okse tlamantli tesenyetoktlakameh) ayamo mochihua niman hastla yankuik tlanotsali, ika momatili in tlayekatilis ipan altepetontli Los Ángeles.
Mah xikalaki ipan LACMA @ Home ihuan kixmati miak tlachihualis ipan huehkapan ahmo motlaxtlahuili.
The subway is coming to LACMA! As part of the Purple Line Extension, Metro is currently at work on the Wilshire/Fairfax station. LACMA will be open during the construction phase.
Please check back here for any timely updates about road closures or other Metro activity that may affect your visit.
Enjoy wireless internet access throughout the campus. Look for lacma-free-wifi in your settings on your personal wireless device.