Glenn Ligon: AMERICA
October 23, 2011–January 22, 2012
Glenn Ligon: AMERICA is the first mid-career retrospective of Ligon's work in the United States. The exhibition includes unknown early material and the reconstruction of seminal bodies of work such as the Door paintings, the coal dust Stranger canvases and the Coloring series.
Ligon was born in the Bronx in 1960 and continues to live and work in New York.  He has pursued an incisive exploration of American history, literature, and society across a body of work that builds on the legacies of modern painting and more recent conceptual art, working in a variety of media, including painting, neon, installation, video and print.  In the late 1980s and early 90s, Ligon became known for work that explores race, sexuality, representation and language. 
 Sponsored by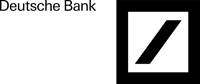 Glenn Ligon: AMERICA was organized by the Whitney Museum of American Art, New York.
The Los Angeles presentation was made possible in part by The Maurice Marciano Family Foundation, Peter Morton, and the Steven F. Roth Family Foundation.
Image: Malcolm X (Version 1) #1, 2000. Vinyl-based paint, silkscreen ink, and gesso on canvas, 96 x 72 in. (243.8 x 182.9 cm). Collection of Michael and Lise Evans. © Glenn Ligon. Courtesy of the artist and Regen Projects, Los Angeles.
Glenn Ligon
Ligon talks about his work, including his response to Mapplethorpe via Notes on the Margin of the Black Book, the coal dust paintings, AMERICA, and the Coloring series.
December 14, 2011
"Past is never dead. It's not even past."—William Faulkner. Black-on-black commentary is only slightly an inside story. For under the halo of "Negro Sunshine," at the entrance to Glenn Ligon: AMERICA, I experienced moments of real cultural nostalgia. My mother and the dream book and the endless numbers racket, with its weird logic and odd asymmetrical poetry, were somehow lodged in Glenn Ligon's magical series of numbered paintings. ..
November 29, 2011
I was first introduced to Glenn Ligon's work last year when LACMA acquired one of his recent neon reliefs—Rückenfigur (2009). I instantly felt a connection to the work that spelled out "America," in what felt to me bright, optimistic neon letters (that optimism undercut by the fact that the letters are turned away from from the viewer). Ligon's work resonated more deeply though when placed in context of his retrospective currently on view at the museum...
Video