Painted in Mexico, 1700–1790: Pinxit Mexici
November 19, 2017–March 18, 2018
EN | ES
Painted in Mexico, 1700–1790: Pinxit Mexici is a groundbreaking exhibition devoted to 18th century Mexican painting, a vibrant period marked by major stylistic developments and the invention of new iconographies. The exhibition's over 100 works (many unpublished and restored for the exhibition), will make a lasting contribution to our understanding of Mexican painting in particular and transatlantic artistic connections in the 18th century in general. Its seven main themes—Great Masters, Master Story Tellers, Noble Pursuits and the Academy, Paintings of the Land, The Power of Portraiture, The Allegorical World, and Imagining the Sacred—explore the painters' great inventiveness and the varying contexts in which their works were created. The exhibition represents the first and most serious effort to date to reposition the history of 18th century painting in Mexico; it will be accompanied by a fully-illustrated publication, complete with scholarly essays authored by the leading experts in the field. Co-organized with Fomento Cultural Banamex, Mexico City, the exhibition will subsequently travel to the Metropolitan Museum of Art.
This exhibition was co-organized by the Los Angeles County Museum of Art and Fomento Cultural Banamex, A.C. 
Major support is provided by the Carl & Marilynn Thoma Art Foundation. The project is also supported in part by an award from the National Endowment for the Arts, and by the Bryce R. Bannatyne Jr. and Elaine Veyna de Bannatyne Living Trust. 


The organizers are grateful for the special collaboration of Citibanamex and Fundación Diez Morodo, A.C.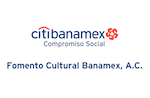 Painted in Mexico, 1700-1790: Pinxit Mexici is part of Pacific Standard Time: LA/LA, a far-reaching and ambitious exploration of Latin American and Latino art in dialogue with Los Angeles, taking place from September 2017 through January 2018. 

All exhibitions at LACMA are underwritten by the LACMA Exhibition Fund. Major annual support is provided by Kitzia and Richard Goodman, with generous annual funding from Jerry and Kathleen Grundhofer, Lauren Beck and Kimberly Steward, the Judy and Bernard Briskin Family Foundation, Louise and Brad Edgerton, Edgerton Foundation, Emily and Teddy Greenspan, Marilyn B. and Calvin B. Gross, David Schwartz Foundation, Inc., and Lenore and Richard Wayne. 
Image: Juan Patricio Morlete Ruiz, Mexico, 1713–1772, Portrait of Doña Tomasa Durán López de Cárdenas (Retrato de Doña Tomasa Durán López de Cárdenas), c. 1762, Galería Coloniart. Collection of Felipe Siegel, Anna and Andrés Siegel, Mexico City, photo © Rafael Doniz
Antonio de Torres's "The Elevation of the Cross" – History and Conservation
In 2016 LACMA acquired a monumental painting by the Mexican artist Antonio de Torres, which was originally commissioned for the Franciscan convent of San Luis Potosí. Torres was part of a circle of artists interested in the renewal of painting in eighteenth-century Mexico. The film documents the painting's history and process of conservation, providing insight into Torres's remarkable proficiency.
—Ilona Katzew, Curator and Department Head of Latin American Art, LACMA.
February 19, 2018
A fascinating work in Painted in Mexico, 1700–1790: Pinxit Mexici is a folding screen (or biombo) depicting a fête galante (theme of the celebration of love)…
Video