Costume Council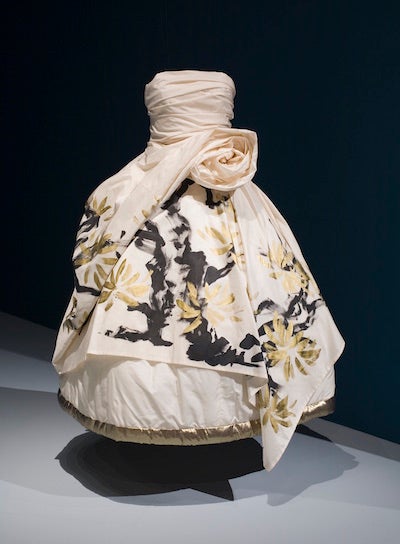 Internationally recognized as one of the premier encyclopedic collections of costume and textiles in the world, the Costume and Textiles department's holdings are the largest subgroup of the museum's overall collection. It is the only curatorial department at LACMA that houses a comprehensive collection, representing more than 100 cultures and over 2,000 years of the history of dress and human creativity in the textile arts, from pre-Columbian textiles to contemporary couture. There are outstanding examples in the areas of American, East Asian, European, Islamic, Latin American, and South and Southeast Asian Art. In addition to its rich holdings, the department stands out for its commitment to sharing its collection and scholarship with the public through its Doris Stein Research Center and through major exhibitions and publications such as Reigning Men: Fashion in Menswear, 1715–2015, which debuted at LACMA in April 2016 and is currently on view at the St. Louis Art Museum through September 17, 2017. Reigning Men will be on display at the Powerhouse Museum in Sydney, Australia from May 12 —October 14, 2018.
Costume Council is led by Sharon Takeda, senior curator and department head of Costume and Textiles.
Want a deeper connection? Consider joining an Acquisitions Group. 
Image: Rei Kawakubo, Woman's Evening Dress, fall/winter 1991–1992, Los Angeles County Museum of Art, Costume Council Fund, © Rei Kawakubo/Comme des Garçons