Silver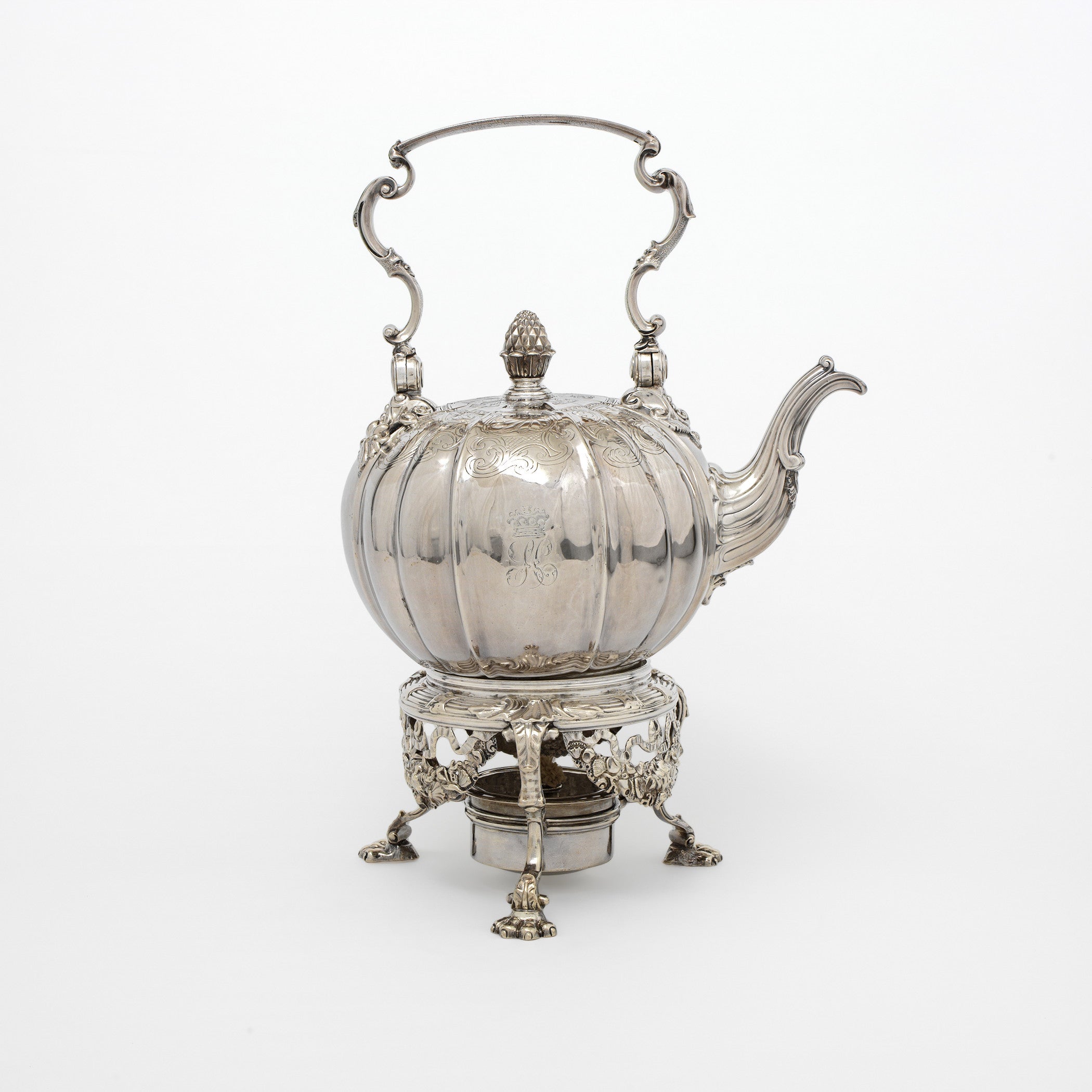 Silver
Sir Arthur Gilbert's first interest was in collecting British 18th and 19th-century silver. Examples on view at LACMA were fashioned mainly for domestic use.
The end of the 17th century saw a great transformation in the English silversmithing industry via the immigration of French silversmiths, the increased presence of Britain as a world economic power, the development of consumerism, and significant changes in the way the English dined and drank. Louis XIV's revocation in 1685 of the Edict of Nantes—which allowed French people of Protestant faith to freely practice their religion—created a Northern European diaspora of French Protestants, or Huguenots, many of whom settled in London. A number of those immigrants were talented craftsmen and artisans, including silversmiths. Huguenot goldsmiths are credited with increasing the quality and creativity of silver production in London, where they thrived in a closely connected network of interdependent craftsmen who provided the city's elite with the newest styles, rendered with superb craftsmanship.
The greatest silversmith working in England in the 18th century, Paul de Lamerie, became an apprentice to one of the leading Huguenot silversmiths in London, having arrived in the city as a child with his parents from a French Protestant community in Holland. Kettles were a standard part of silver tea services by about 1710, and nearly 40 by de Lamerie are recorded. The form, like this one, resembles fashionable teapots of the day, except for the hinged handle and its position on top of the pot (rather than opposite the spout).
Image: Paul de Lamerie, Kettle, Stand and Lamp, 1736–37, long-term loan from The Rosalinde and Arthur Gilbert Collection on loan to the Victoria and Albert Museum, London