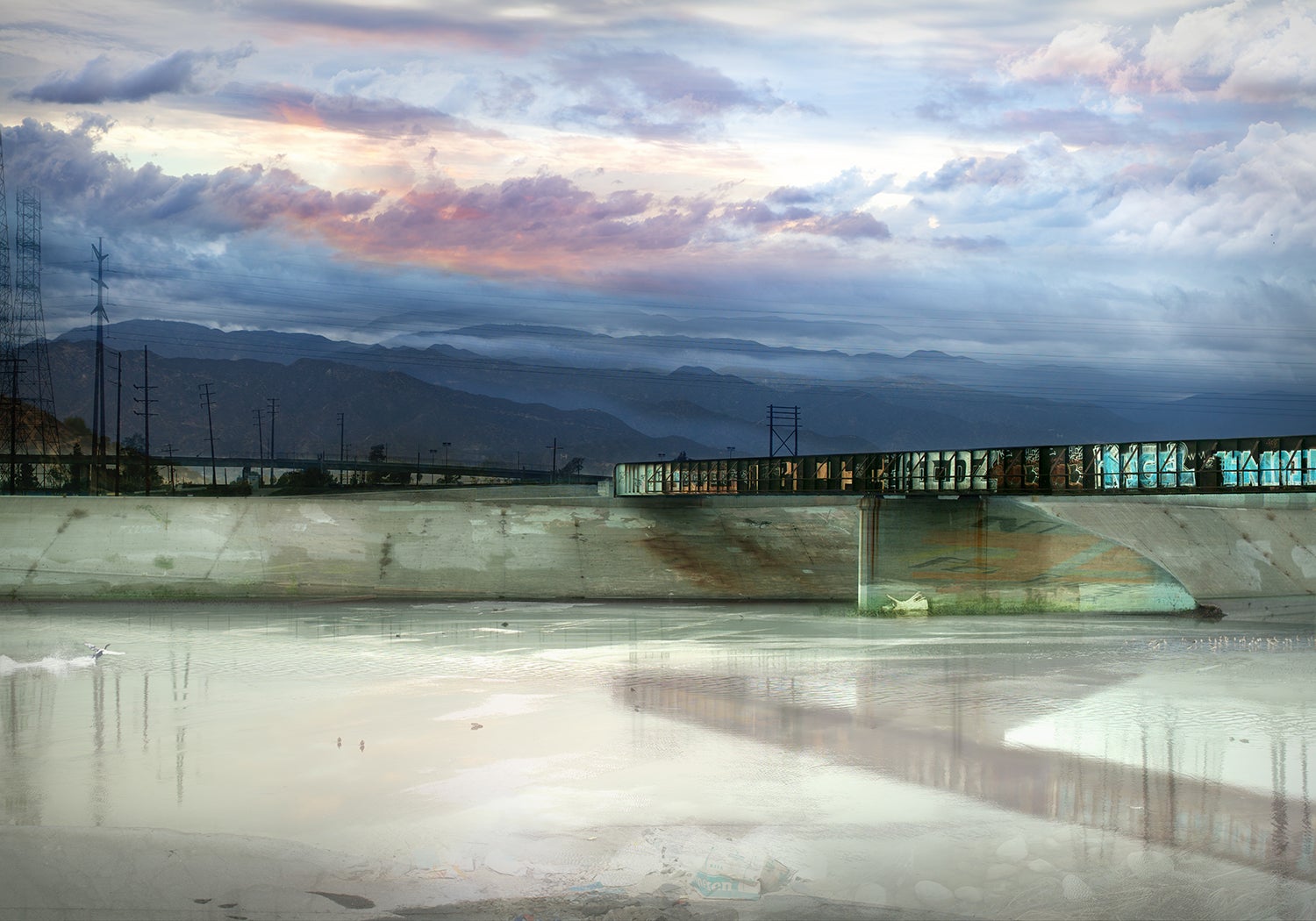 Elena Dorfman, Bell Avenue, 2014, from the series, Los Angeles, River.
Chromogenic print
50 x 37 inches
© Elena Dorfman, all rights reserved
Artist Elena Dorfman was invited to participate in Artists Respond, an online series of projects by artists inspired by a work of art at LACMA. She chose Nature and the American Vision: The Hudson River School, as her point of departure, and, in particular, Thomas Cole's painting The Course of Empire: The Savage State, part of his five-part series, The Course of Empire. The paintings, made between 1833 and 1836, chronicle the rise and fall of an imaginary city, and serve as an allegory for the cyclical progression of civilization from a state of barbarism through advanced social and cultural development, and eventual descent into ruin. Dorfman shares her thoughts on her own work and the legacy of the Hudson River School painters in this extended interview.

0