LACMA has dining options by the Patina Restaurant Group. With popular selections from the gourmet farm-to-table menu at Ray's and complete grab & go meals and coffee from C+M, there's something to go for everyone.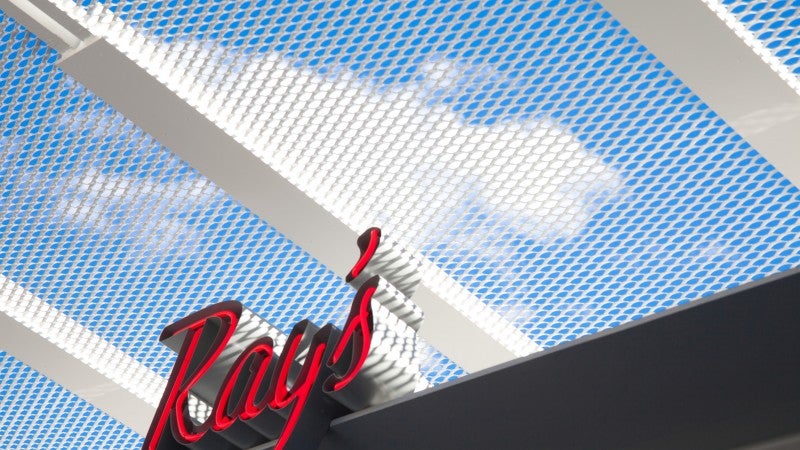 Ray's offers popular selections from its lunch and dinner menu for takeout every day except Wednesdays. Ray's follows strict guidelines through the DineSafe program to ensure the safety of takeout guests and staff.
Ray's has been hailed by AFAR as "one of the best museum restaurants around the globe" and by the Los Angeles Times as "a feast for the senses." Led by Executive Chef Fernando Darin, the globally inspired California-fresh menu includes dishes from the restaurant's wood-burning oven and grill, with an emphasis on farm-to-table and seasonal fare.
Hours:
Ray's is temporarily closed

Phone: 323 857-6180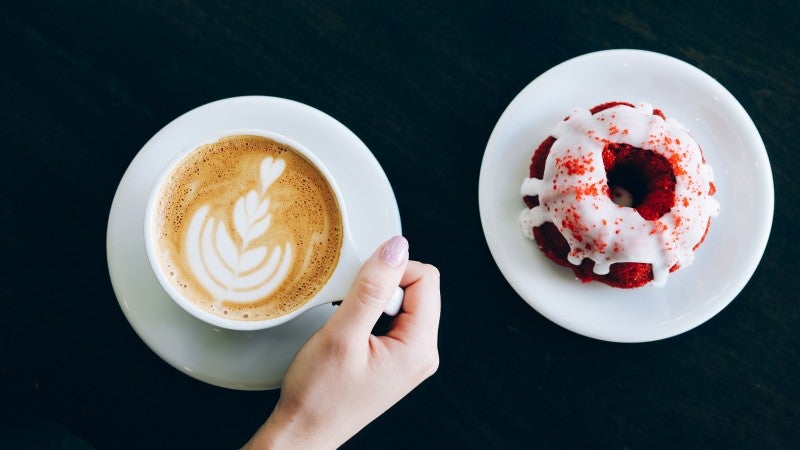 Stop by C+M Grab & Go for a takeout sandwich or salad, and a delicious latte or espresso to go. Or "Make it a Brown Bag" lunch to make a takeout meal of it. The baristas artistically present Intelligentsia coffee and espresso, hand-crafted teas from Art of Tea (including the exclusive LACMA blend). Order on site or order ahead on ChowNow. Located at the south side of Ray's and Stark Bar near Urban Light.
Hours:
C+M Grab & Go is temporarily closed
Phone: 323 857-4761