While spending a day at LACMA, visit one of the dining options by Patina Restaurant Group to complete your experience.
Ray's, a full service restaurant with indoor and outdoor seating options, offers California-centric cuisine and a diverse wine list. Reservations are encouraged. The adjacent Stark Bar provides lounge seating, a phenomenal view of Chris Burden's iconic Urban Light installation and features a dynamic craft cocktail program. 
C+M (Coffee + Milk) baristas artistically present Intelligentsia coffee and espresso, alongside seasonal sandwiches, salads and a variety of fresh pastries. Open seating is available on the Plaza. Save time and order online.
Note: Museum admission is not required to visit any of our dining establishments.
Visit the Patina website for menus and details.
LACMA Members receive 10% off dining. 
Parking is available in the Pritzker Parking Garage, entry on 6th Street near Fairfax Avenue.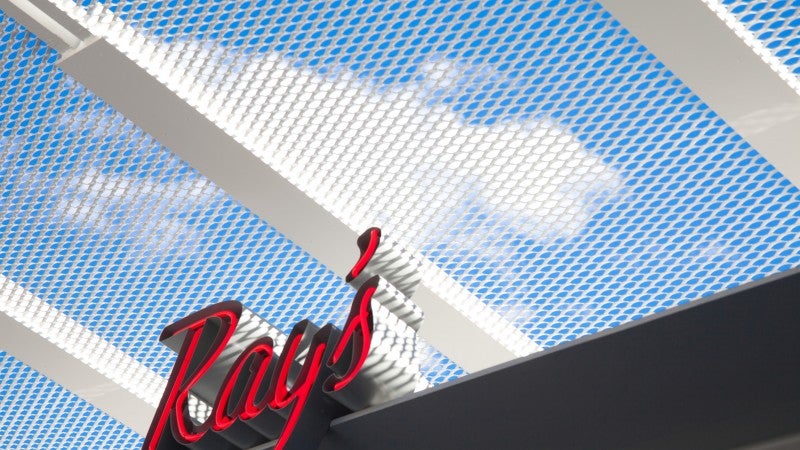 Located at the Smidt Welcome Plaza at LACMA, Ray's and Stark Bar is a full-service restaurant offering daily lunch and dinner.

Ray's and Stark Bar has been hailed by AFAR as "one of the best museum restaurants around the globe" and by the Los Angeles Times as "a feast for the senses." The globally inspired California-centric menu includes dishes from the restaurant's wood-burning oven and grill, with an emphasis on farm-to-table and seasonal fare. Ray's also offers seasonal cocktails, a wine list with a focus on California, and artisanal beers and spirits.
Advance reservations are recommended.
Hours:
Monday: 11 am–6 pm
Tuesday: 11 am–6 pm
Wednesday: Closed
Thursday: 11 am–6 pm
Friday: 11 am–8 pm
Saturday: 11 am–7 pm
Sunday: 11 am–7 pm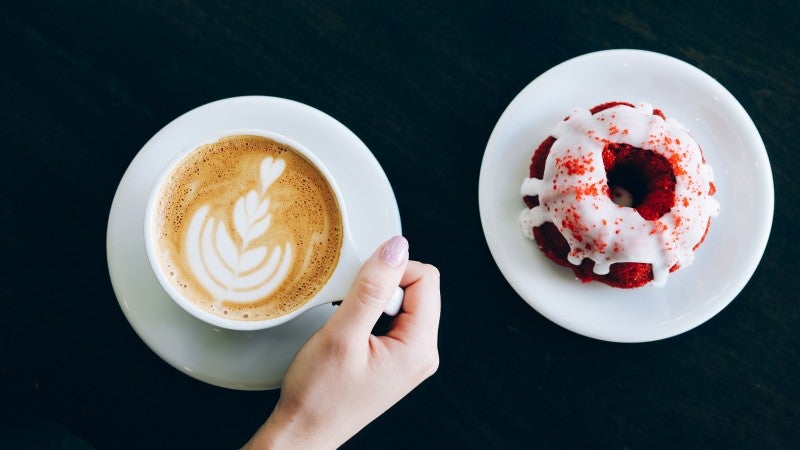 Stop by C+M for Intelligentsia coffee and espresso, handcrafted teas from Art of Tea (including the exclusive LACMA blend), and fresh pastries. Located at Stark Bar near Urban Light.
Save time and skip the line. Order in advance.
Hours:
Monday: 11 am–6 pm
Tuesday: 11 am–6 pm
Wednesday: Closed
Thursday: 11 am–6 pm
Friday: 11 am–8 pm
Saturday: 10 am–7 pm
Sunday: 10 am–7 pm