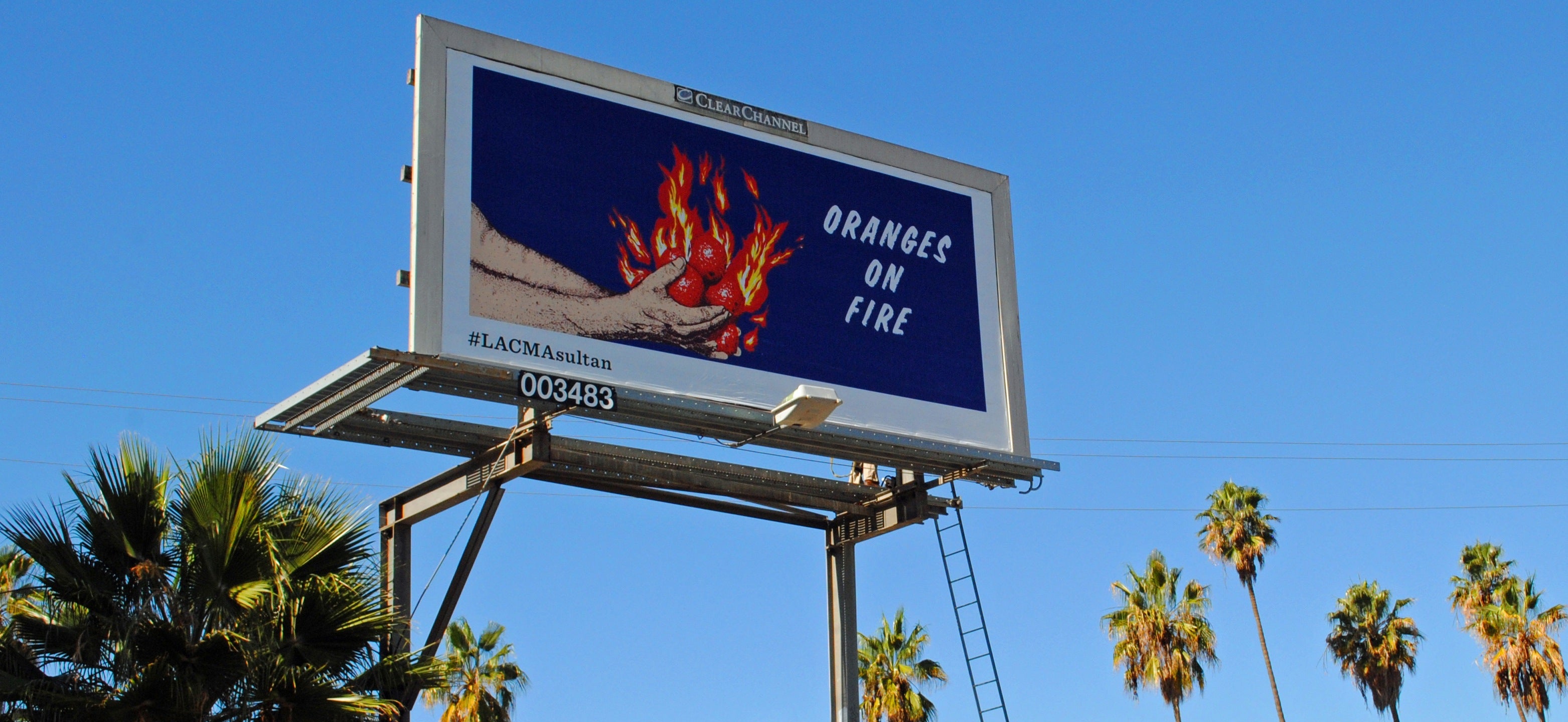 Between 1973 and 1989, Larry Sultan and Mike Mandel created fifteen unique designs for billboards installed in over ninety sites, mostly in California. They appropriated images and text from postcards, illustrated books, and magazine advertisements, replacing traditional slogans with unclear messages and nonsensical symbols. For Sultan and Mandel, the billboard evoked their media-rich hometown, Los Angeles, while offering a platform that could engage unsuspecting audiences in a typically passive and commercial context.
As an extension of Larry Sultan's first retrospective, Larry Sultan: Here and Home, on view at LACMA through March 22, 2015, the museum is proud to present Oranges on Fire. Conceived and initially displayed in 1975, this billboard is Sultan and Mandel's most iconic outdoor artwork. The image is featured at fifteen locations throughout the Los Angeles area. See the billboard at the sites indicated on this map.
In-kind support for this project is provided by Clear Channel Outdoor.
Image credit: In situ view of Larry Sultan and Mike Mandel, Oranges on Fire, 1975, printed 2014, Los Angeles, California at the intersection of Venice Blvd and Redondo Blvd. Photo courtesy Dhyandra Lawson.