Celebrating Urban Light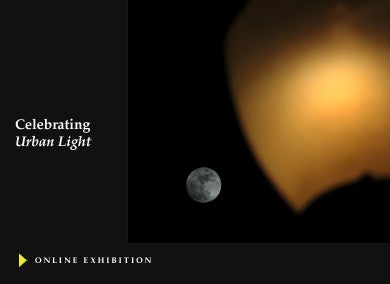 Online exhibition | Print-on-demand book
Urban Light on: Flickr | YouTube | Facebook

Thanks for making the Urban Light citizen photography project a success, with more than eleven hundred entries inspired by the landmark Chris Burden installation and sent in via Flickr, Twitter, and YouTube.
The Book and Online Exhibition
Here are the contributors whose work was selected by photography curator Charlotte Cotton for the Celebrating Urban Light online exhibition and print-on-demand book: 
Photography
Dan Abrams
Julie Aissaoui
Matthew Arevalo
Lizzie Atherton
Sandeep Babu
Randall Bass
Sharon Becker
Sophie Bohuchval
Will Campbell
Janin Farina Chan Blanco
Eyla Cuenca
Christina Day
Anna Dimayuga
Jhonna-Lyn Estioko
Joshua M. Fogel
Ronda Fowles
Allison Friedman
Carlos Guerrera
Brett G. Hampton
Clay Haskell
Doug Hein
Gregory Michael Hernandez
Jason P. Hill
Kathleen Hirai
Dan Kaufman/Studio
   Kaufman
Robert Koo
Shana Kraynak
John Leme
Ron Lim
Jerry Lofquist/Lofquist
   Creative
Peter Louis
Cindy Mateo

Andrew Meyers
Candice C. Montgomery
Arash Mozaffari
Julia Nachman
Chelsea Økland
Robert Olsen
Mark Peacock
Yosi Pozeilov
Miriam Preissel
Augusta Quirk
Brian Raimondi
Richard Rownak
Nikki Russo
Pilar Salomon
Matt Semel
Terry A. Simons
Tracy Stone
Dianne Stratton Corzo
Kim van Groos
Jose Vertin
Lyn Watanabe
Grendl Xavier

Writing
Maria L. Gilbert
Koshashah
Jovelle Narcise
Rebecca Taylor

Video
Adam Jason Finmann
Jim Kleckner and Molly
   McAleer
Dawn Morrow
The Urban Light Quiz
As it happened, one of the entrants whose photos were selected for publication—Brett G. Hampton—also won the Urban Light online quiz. Like five others top finishers who took the multiple-choice quiz, Brett answered nineteen of twenty questions correctly. His name was then selected at random to receive the prize, an autographed Chris Burden monograph. Interestingly, the six who got nineteen answers right all missed the same question: How did Chris Burden characterize his initial motivation to acquire lampposts? The choices were a) Art, b) Preservation, or c) Wanted some for his driveway. (The correct answer is c.)
What's Next?
Though the call for entries is over and the results published, the web features that spread the word about and gathered entries forCelebrating Urban Light will stay live. We hope they continue to provide a forum for the creative interaction between the public and Urban Light. Indeed, more than fifty photographs of the work have been contributed to the Flickr page since the February 14 deadline for entries, and we invite you to keep them coming.