Download Free LACMA Video Conference Backgrounds
Like many people around the world, LACMA staff are now working from home and are conducting meetings via video conference. To liven up your WFH life, LACMA's Web and Digital team has pulled together a free collection of some of the museum's most popular artworks from the permanent collection formatted and ready to use as video conferencing backgrounds on your computer. Simply download the images using the links below and use them in video conferencing platforms such as Zoom.

We are especially excited to make available for a limited time an image of Chris Burden's Urban Light. Composed of 202 historic street lamps dating from the 1920s and 1930s, the large-scale sculpture has been unofficially adopted by Los Angeles as a symbol of the city. Indisputably the most popular artwork at the museum, this background is sure to be a conversation starter.

We've also selected a few artworks from LACMA's vast collection of over 35,000 public domain images. Choose from our selection of artworks or browse our Collections Online website to find your favorite free and downloadable artwork.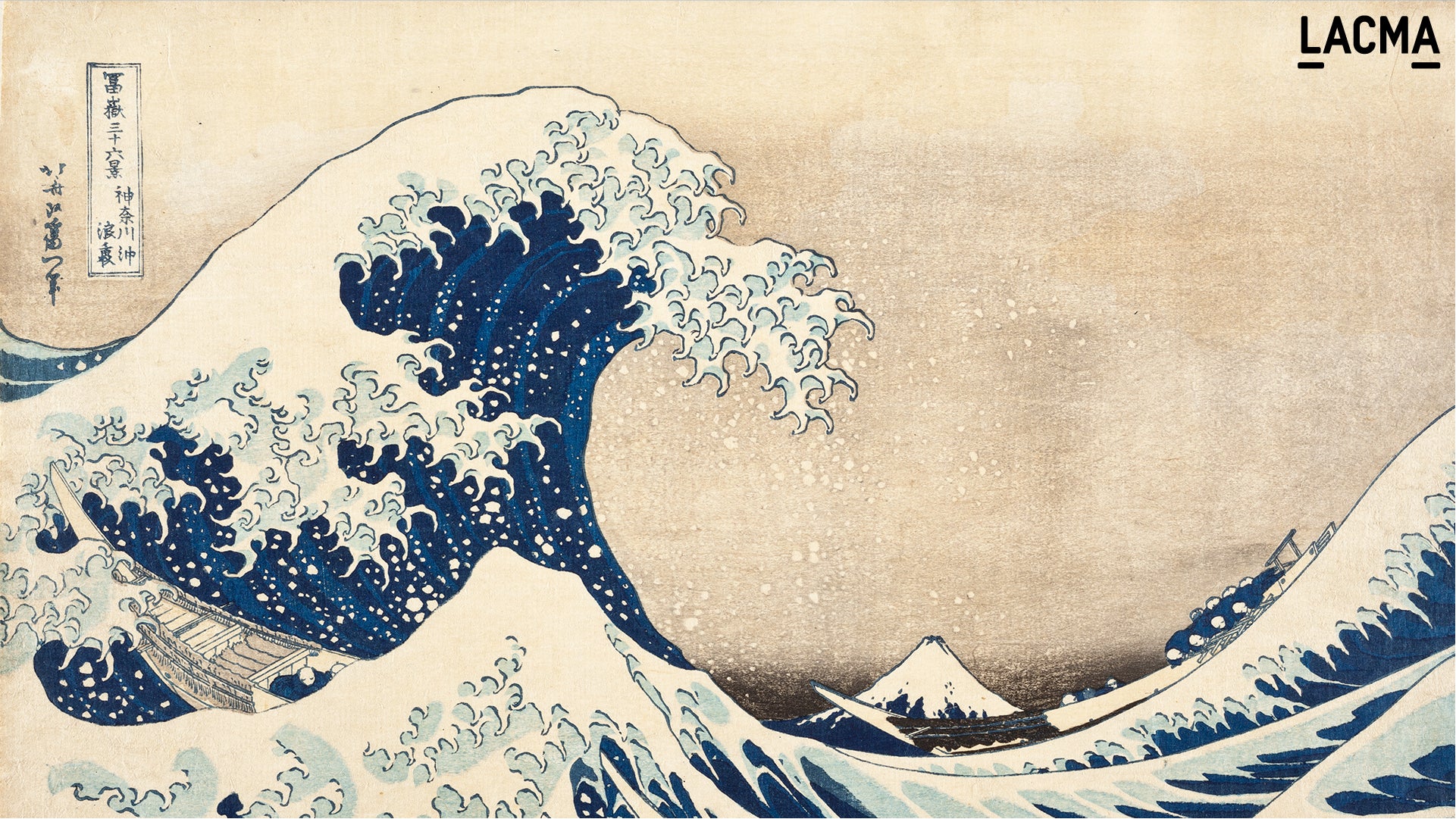 Katsushika Hokusai, The Great Wave off Kanagawa, c. 1830–31
Alternate Title: 神奈川沖浪裏
Series: Thirty-six Views of Mt. Fuji

Download  |  View on Collections Online
Create your own unique video conference backgrounds with the vast collection of over 35,000 public domain images on LACMA Collections Online. Choose your favorite free and downloadable artwork images to remix or use as-is!