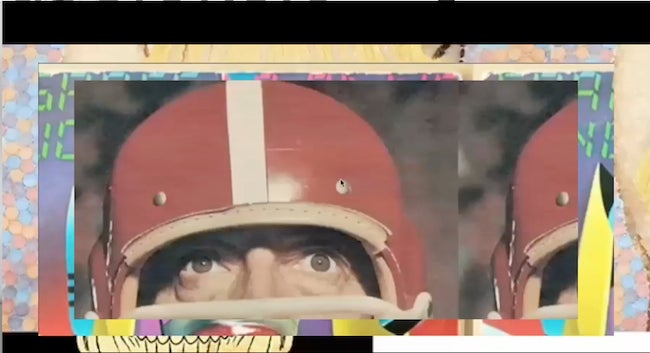 The latest in our Artists Respond series is a collaboration between two artists: Los Angeles-based Antonio Mendoza, and an anonymous French artist known as Jimpunk. Inspired by the exhibition Drawing Surrealism, on view through January 6th, 2013, and by surrealist experimentation and collaboration more generally, the two artists are contributing to an evolving Tumblr mashup titled Dysleksic that juxtaposes random images culled from the internet in a dynamic ongoing collage. Both artists use the tools of data culture to present disruptive experiences with a quality of randomness that is also evident in surrealist practices such as frottage and exquisite corpse drawings. More about the project here. View Dysleksic here.
Image: screen grab from dysleksic.tumblr.com, 2012

Note: In keeping with the nature of the artists' work, this project purposefully taxes the limits of the browser. The experience may not work perfectly in all browsers or for all users, and some users may find content blocked by network security software.