Listen to LACMA-curated music, mixes, and live performances online
Let LACMA help set the mood at home with our curated selections of sounds. Enjoy our favorite playlists available for free streaming below.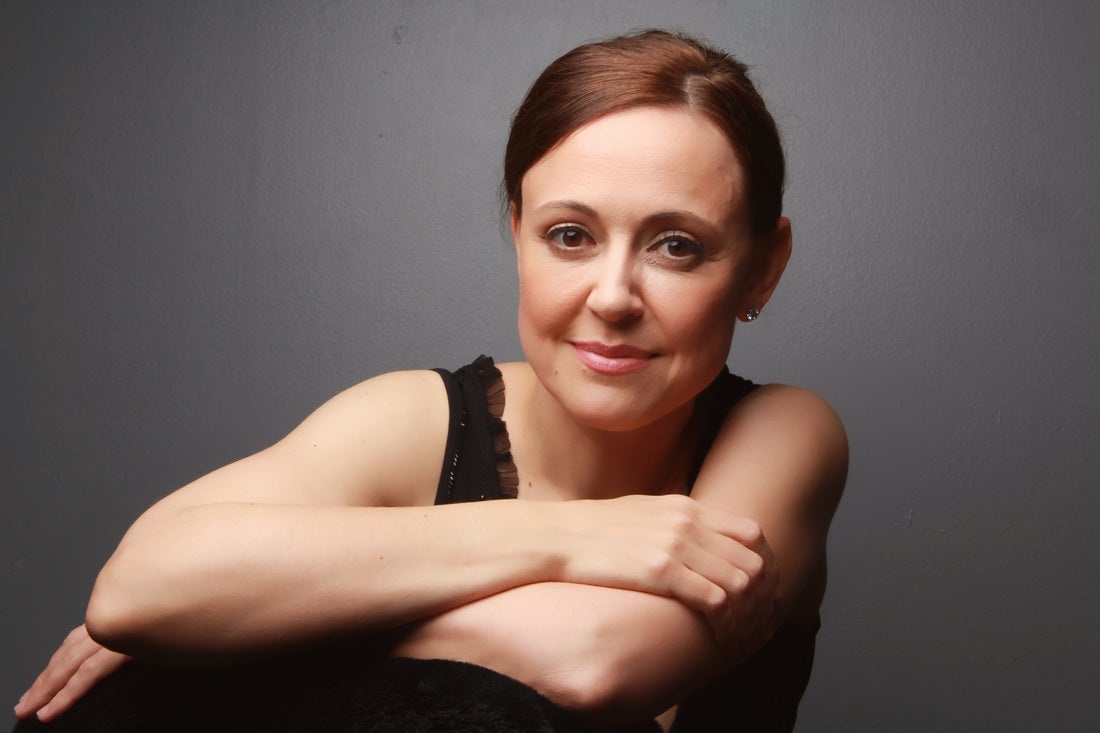 Sundays Live: Encore Edition
Experience the best local and international performers—along with emerging chamber music artists—in select encore programs from the 30-year history of Sundays Live at LACMA.
Join us for a live stream featuring Music for Valentine's Day with Pianist Petronel Malan.
This sonic offering is an extension of that luminous spirit—beaming with dynamic patterns and timeless energy, it invites listeners to bath in radiance. Just as Chris Burden carefully positioned his magnificent street lamps to brilliantly immerse those who gather amongst them, these music selections are aimed at lighting up listeners' ears.
Beginning Friday, November 20, Urban Light will be closed to the public 10 pm–6 am daily, in accordance with Los Angeles County guidelines for non-essential businesses.
Photo: © Chris Burden / licensed by The Chris Burden Estate and Artists Rights Society (ARS), New York
Listen to playlists for Jazz at LACMA and Latin Sounds, featuring artists from the 2020 season.

This year, Jazz at LACMA is featuring the Yellowjackets, Jason Moran, Sara Gazarek, and Theo Croker Quartet, to name a few. Latin Sounds has an exciting season full of amazing talent, including Echo Park Project, Paté de Fuá, Buyepongo, and La Sonora Dinamita.
Listen to all of our playlists on Spotify and Apple Music and follow LACMA for more art-inspired sounds.

Explore a collection of music inspired by various artworks and exhibitions from LACMA's history. Contributing artists include Daedelus, Turquoise Wisdom, and Puro Instinct.
This year would have marked Jazz at LACMA's 29th season of celebrating L.A.'s finest jazz musicians. While the concert series is currently on hold, you can listen to interviews and music hosted by LACMA's Mitch Glickman, featuring performers planned for the 2020 season.
Latin Sounds would have opened its 15th season this year. In place of live concerts, we present Latin Sounds: Meet the Musicians, an audio interview series hosted by Mitch Glickman.
We are pleased to present a special audio mix by 2017 LACMA Art + Technology Lab grant recipient Curtis Tamm. As part of his project Tympanic Tether, the artist conducted audio visual fieldwork in geologically active parts of the world to re-evaluate the relationship between culture and natural catastrophes while researching the experiential and technological origins of the siren as a warning device to develop a series of new "siren candidates." Far from typical sirens, the sounds in the mix aim to heal trauma.
---
Shadi Ghadirian, Untitled from the Qajar Series (detail), 1998, Los Angeles County Museum of Art, purchased with funds provided by the Art of the Middle East Acquisition Fund, Art of the Middle East Deaccession Fund, the Ralph M. Parsons Fund, the Joan Palevsky Bequest by exchange, and Catherine Benkaim, with additional funds provided by Angella and David Nazarian, © Shadi Ghadirian, digital image © Museum Associates/LACMA