Annina Rüst
A Piece of the Pie Chart was an interactive food robotics project that put pie charts onto real, edible pies in order to examine gender equity in art and tech. The data on the pie charts depicted gender ratios in places where art and technology work happens (tech companies, museums, galleries, festivals, etc.). It was an edible data visualization that protests the lack of women in these fields.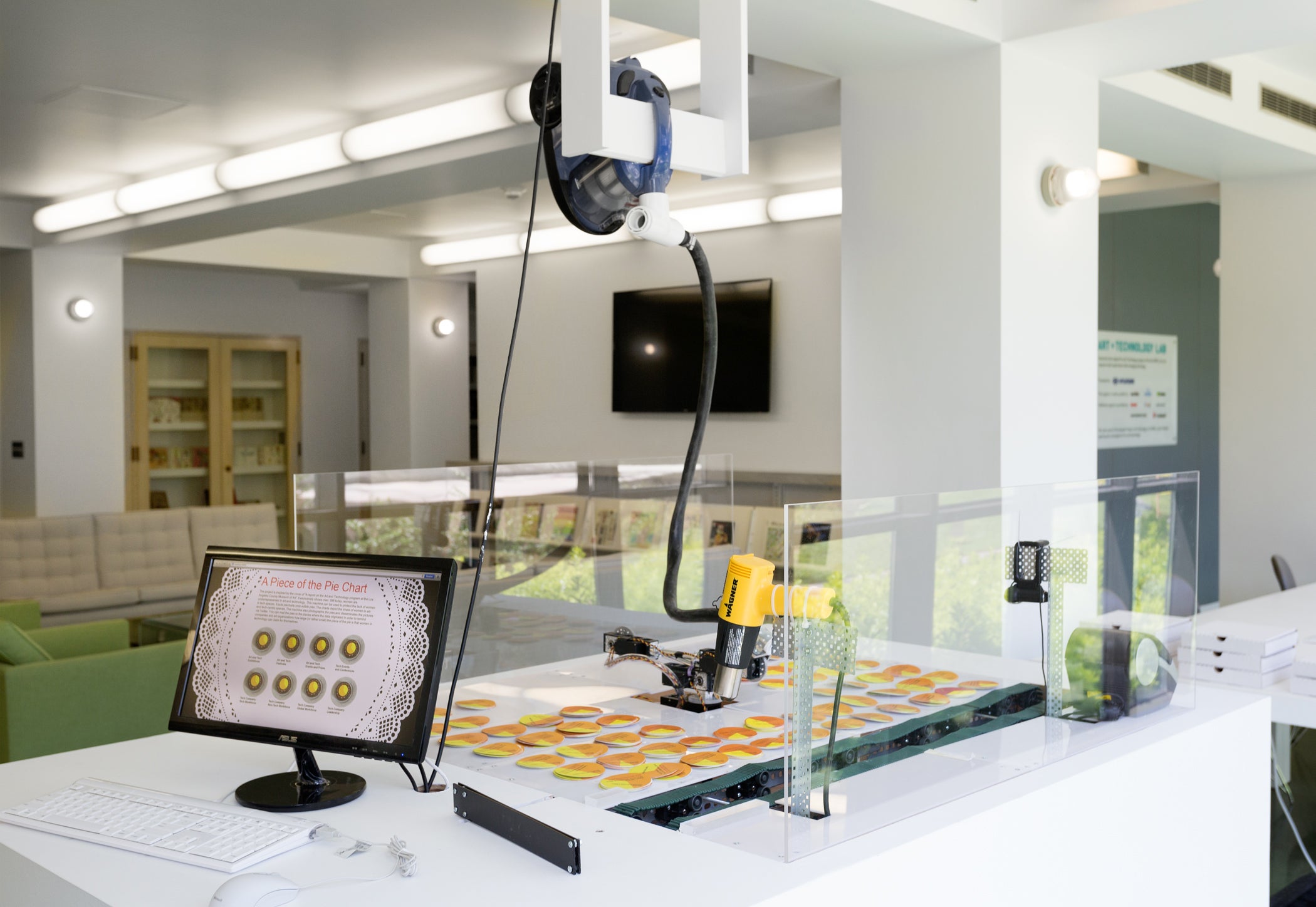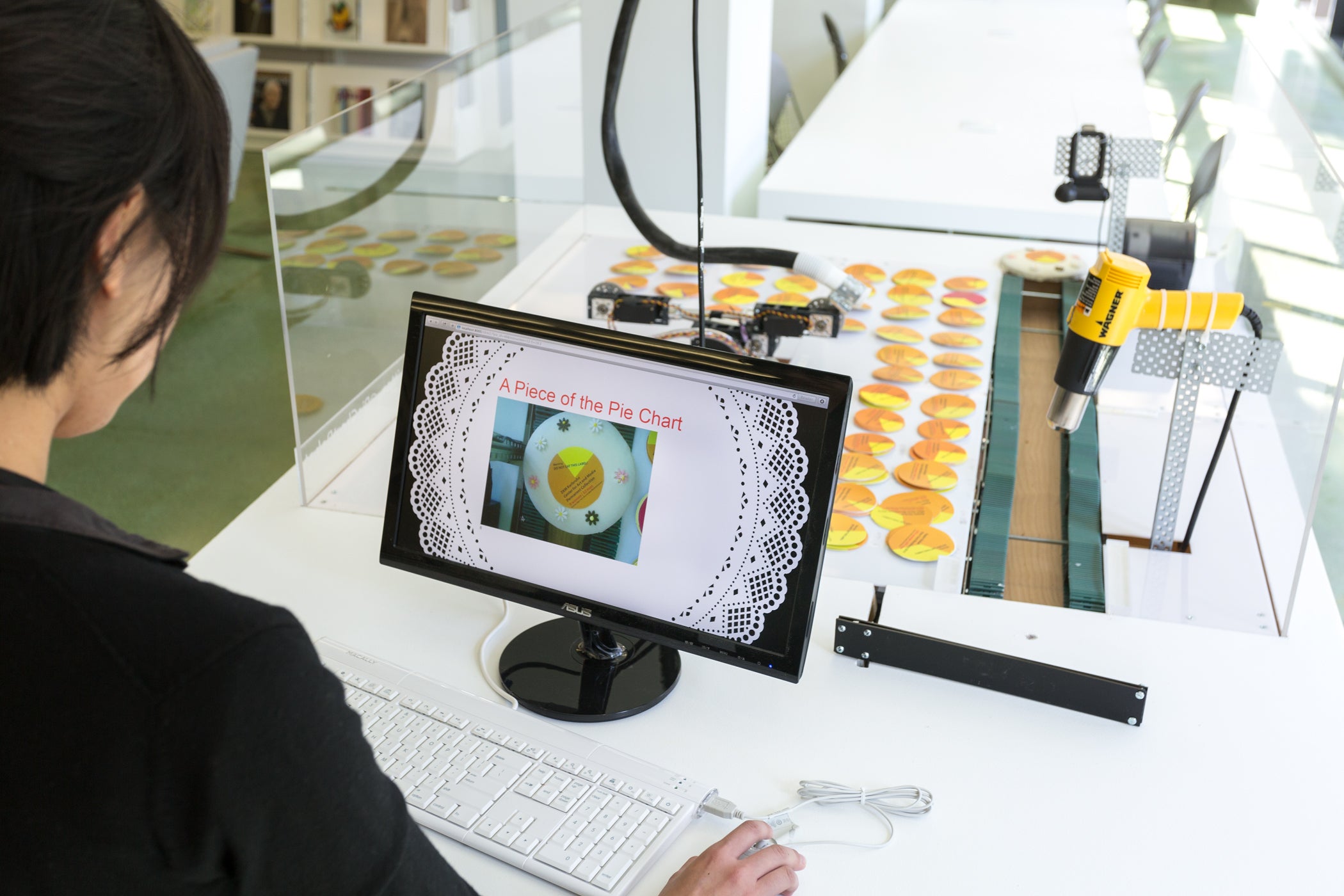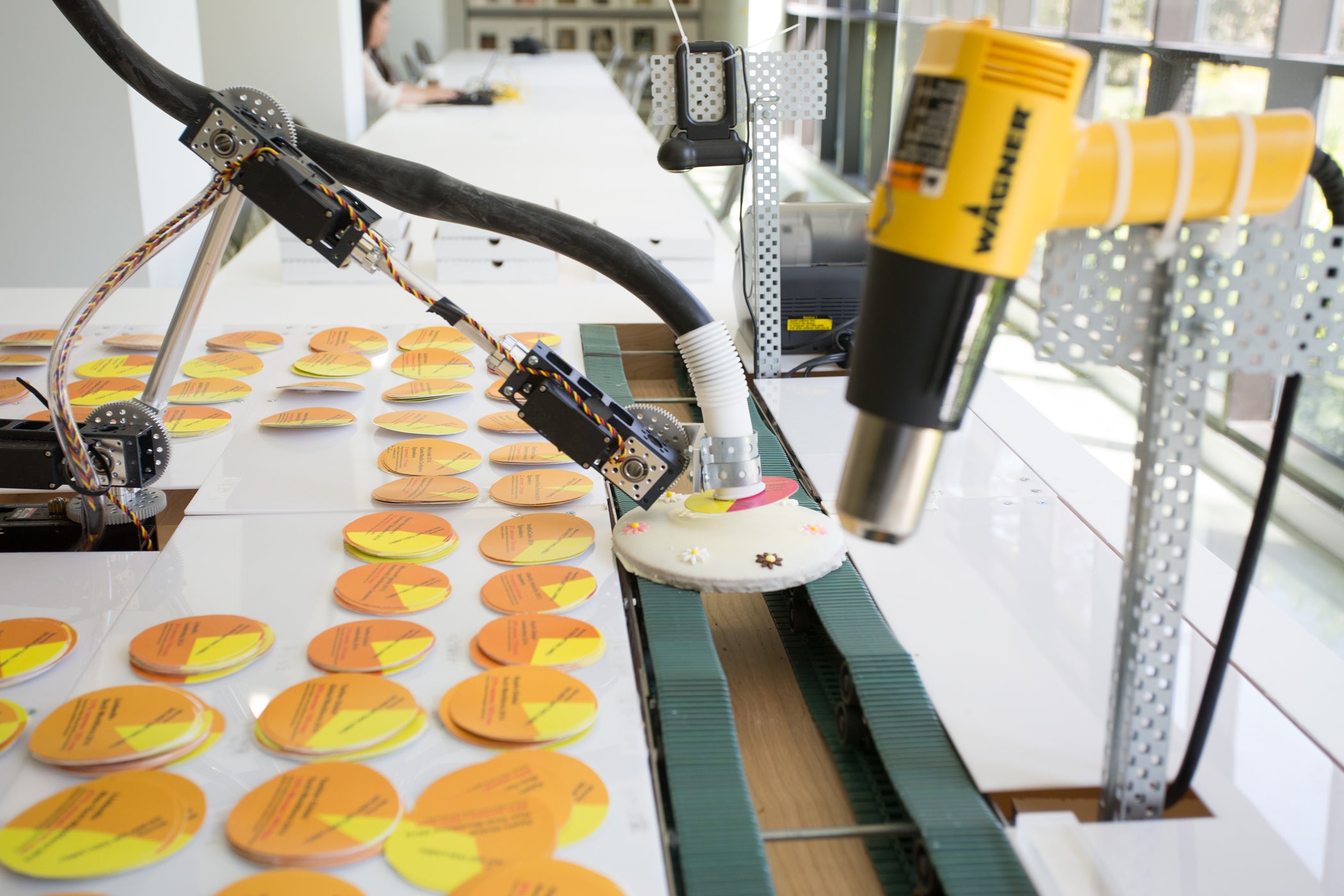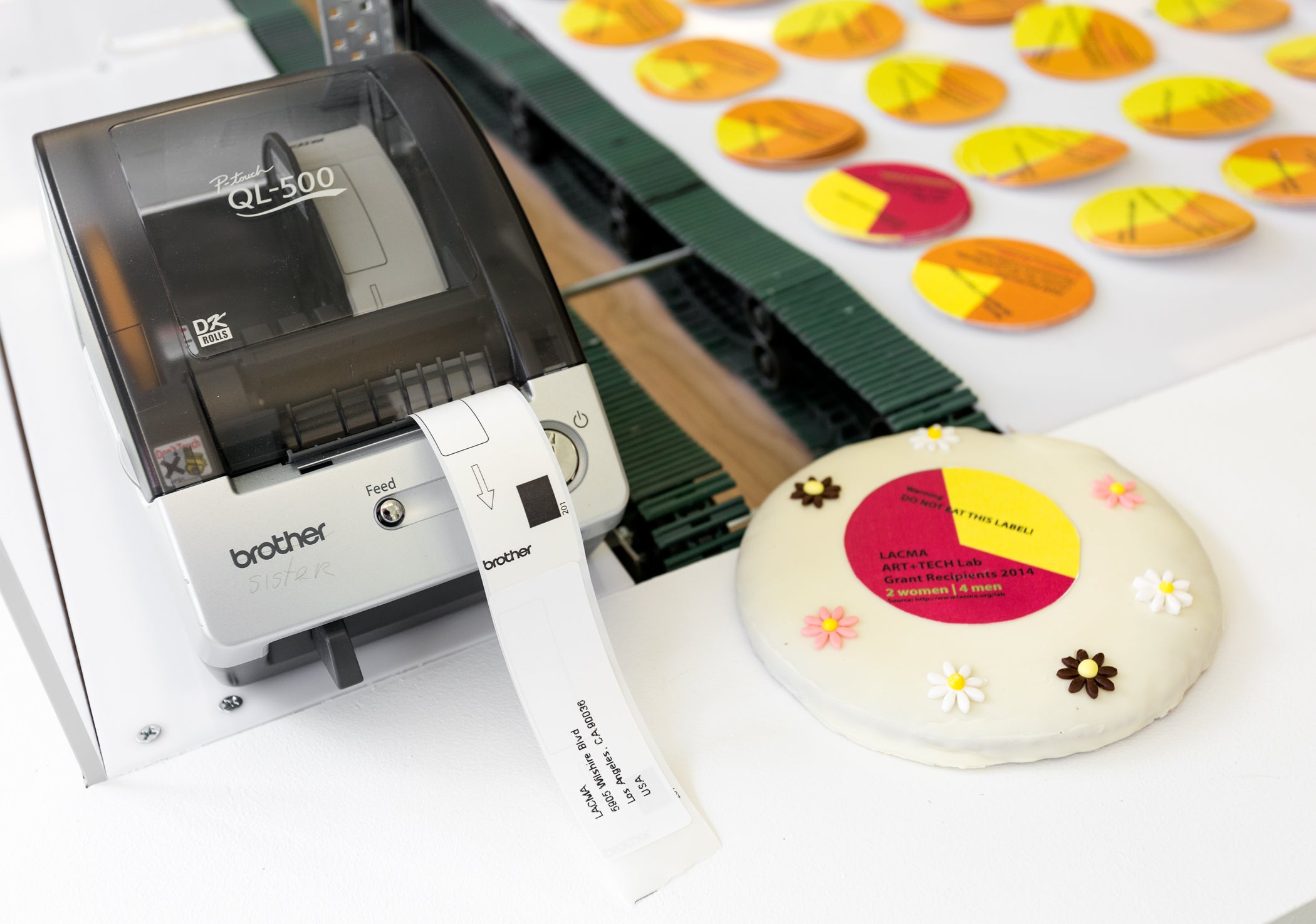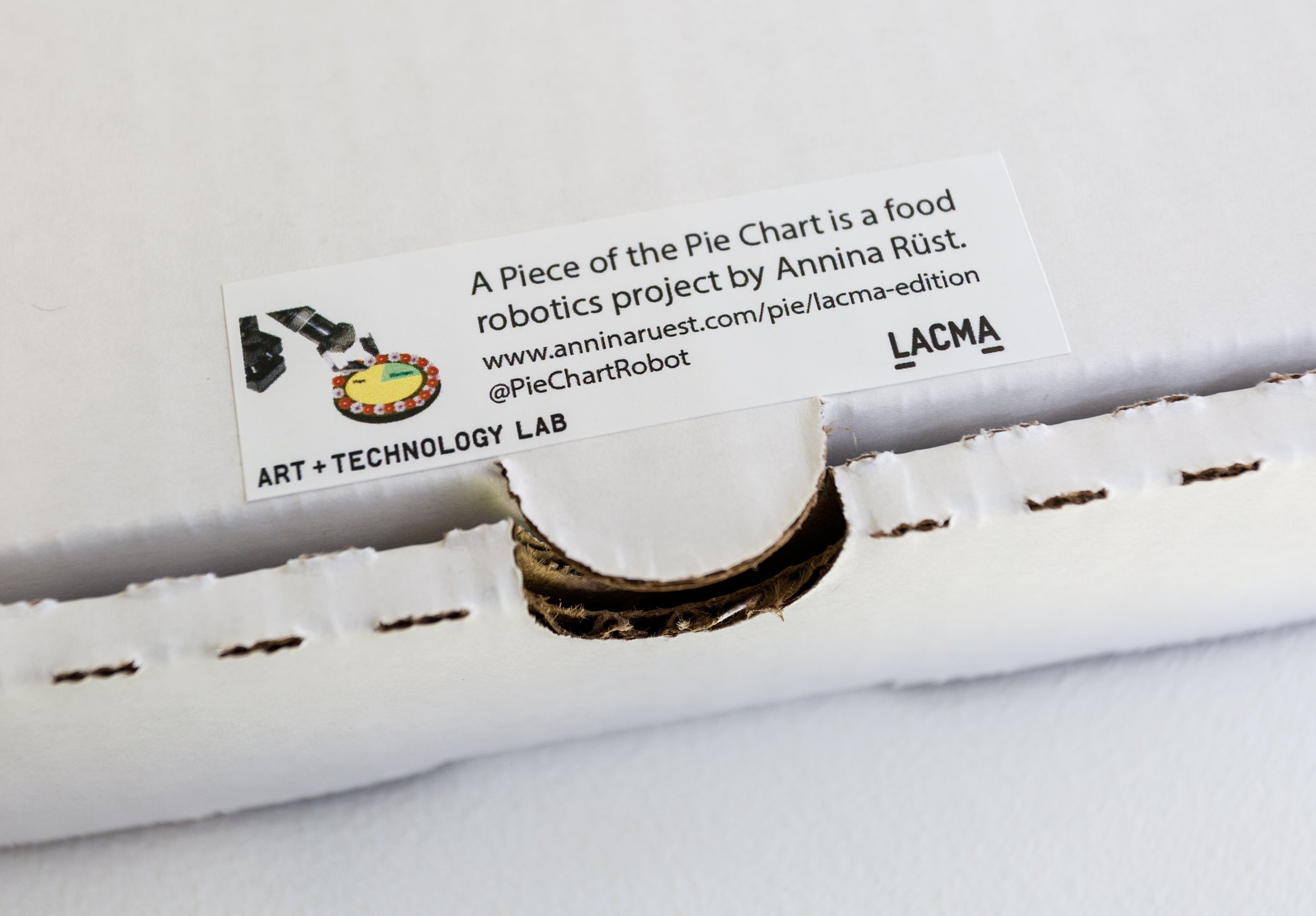 From the Blog: Data as Feminist Protest
Feminist protest art that uses different forms of data collection, analysis, and visualization has existed for at least 43 years and yet gender parity is not yet reality. This doesn't discourage me. Rather, I think that a multitude of voices and approaches are needed. Gender data collection, analysis, and visualization needs to be applied to other areas of life as well—in my case, technology creation.
From the Blog: A Piece of the Pie (Chart)
If you visit the Art + Technology Lab this weekend, you'll be invited to participate in artist Annina Rüst's project, A Piece of the Pie Chart. After signing a waiver, you'll pick up your "pie" (really more like a cookie, to ensure a long shelf life) and place it on a sensor that lets the robot know it's there. Next, using a software interface developed by Rüst, you'll peruse a variety of statistics related to the underrepresentation of women in the worlds of art and technology...
Art + Tech Lab Archive